Create a Folder Source
The Folder allows you to drag/drop resumes from your device into the platform.


The usual usages for the FOLDER are Job Fairs:
Photo: you can take a picture of a resume. Our Computer Vision algorithm will automatically crop it, extract it and then analyze it.

Scans: you can scan all your resumes into a single file then drop it. Our algorithms will automatically split it into different resumes and create different profiles for them. You don't have to worry about multiple page resumes, we also take care of them.
To transfer the resumes from your device into the Riminder platform, please follow the next steps:
Step 1:
Click on "+" next to "Sources" to start creating a new source.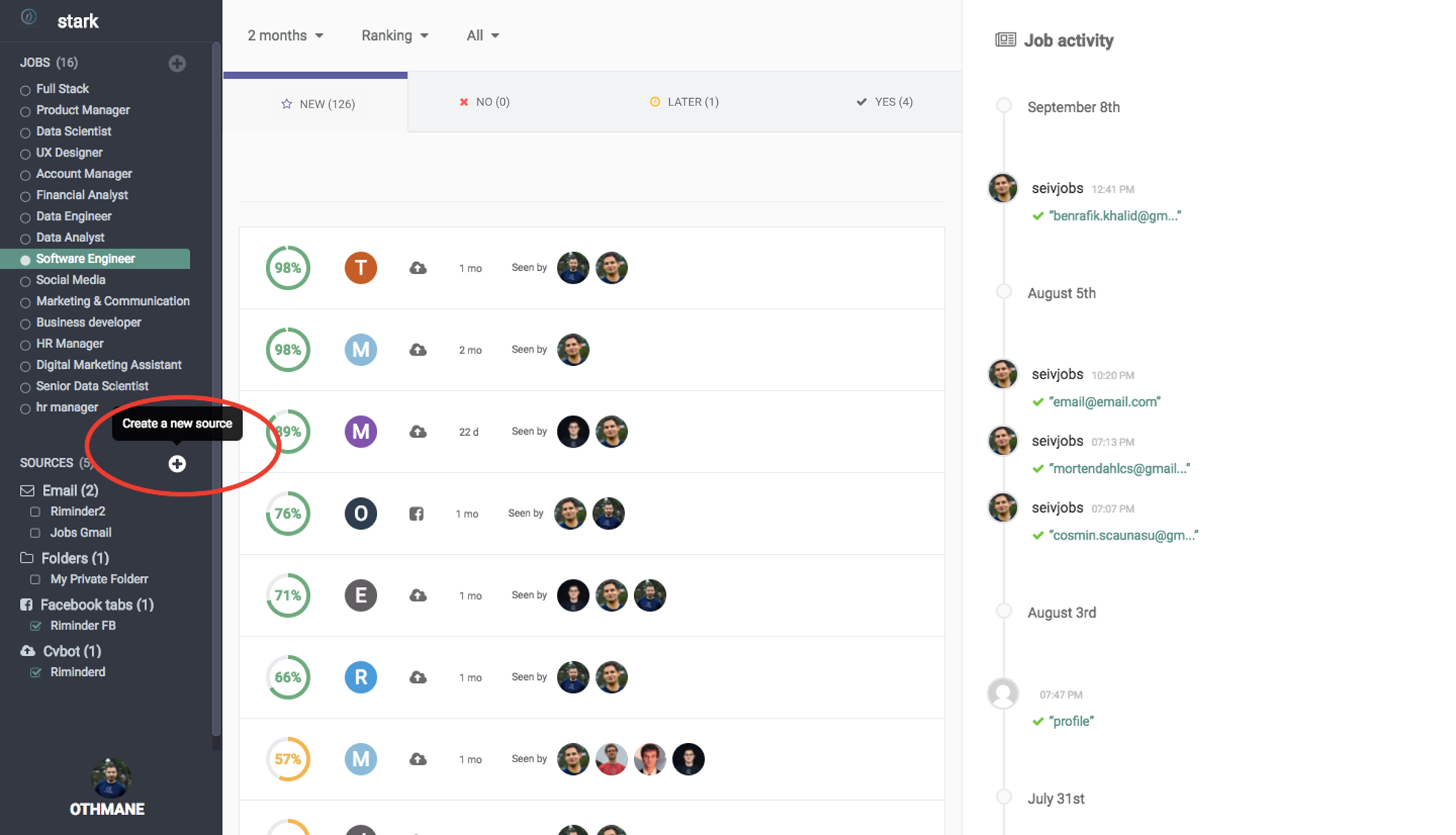 Step 2:
Select "Folder" among the source types.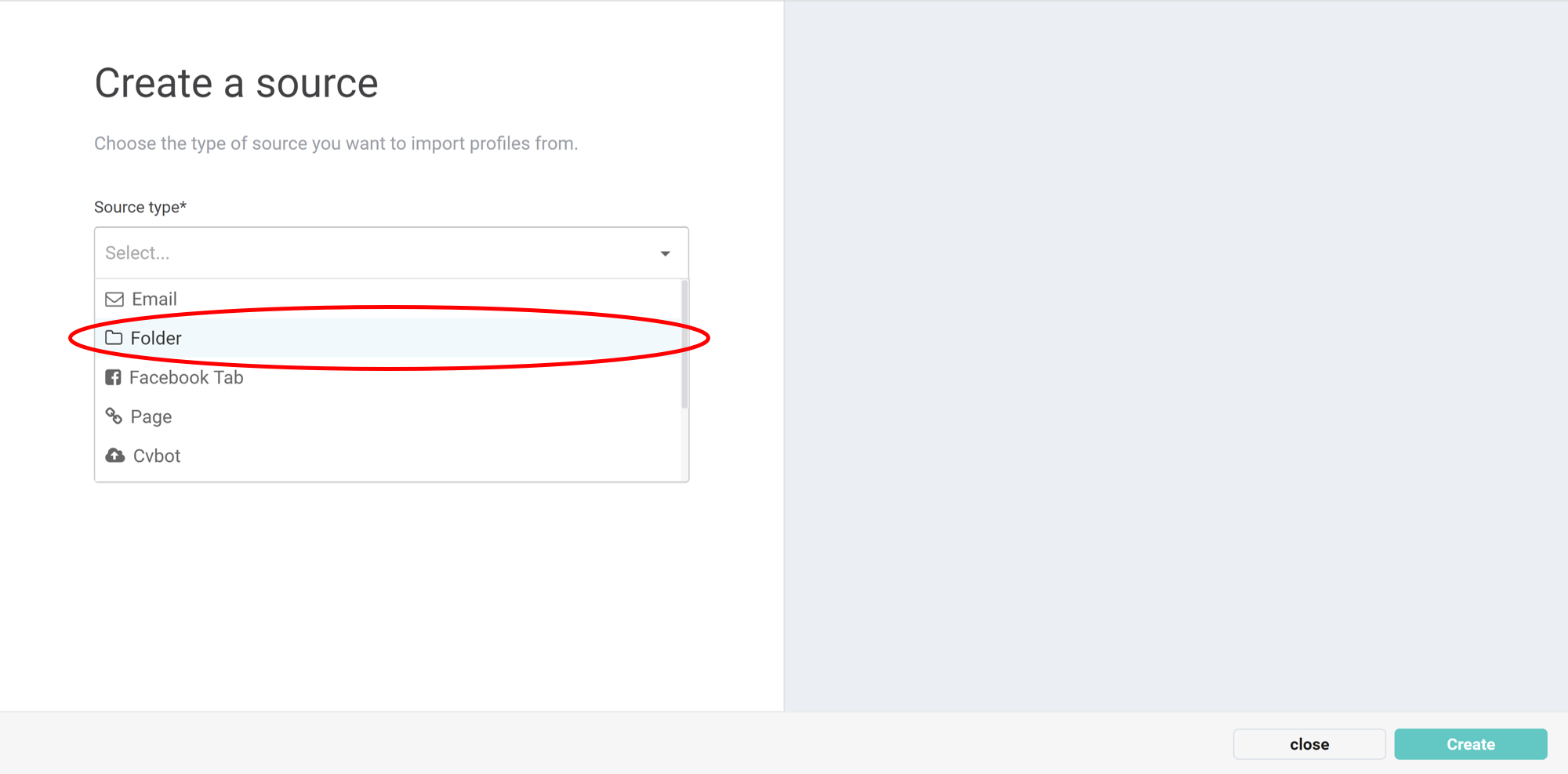 Step 3:
Enter a recognizable source name for your source so that you can remember it and other users can recognize it.

If you wish to send a standard confirmation email to the candidate after you transfered his resume, check the "Apply notification" switch.
If you want to hide this source from the other users, you can make the source private. 
In the "Source managers" field, you can choose other team members to manage the source with you. They will automatically follow the source as soon as it is created. 
Click on "Create" at the bottom left.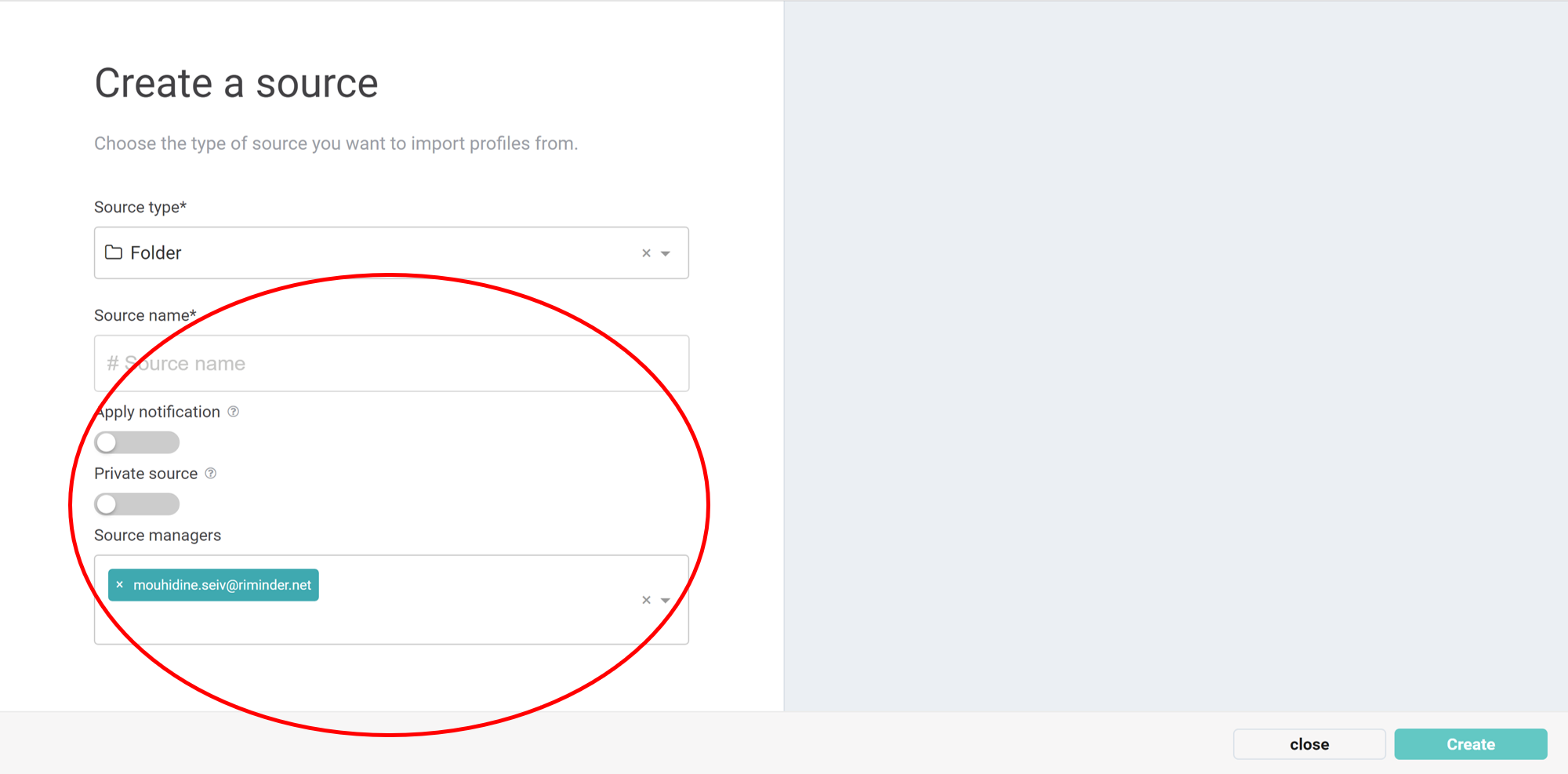 Step 4:
If you want to share this source with a partner company, you can click on "Share", and simply copy the sharing code that will appear.
To import resumes into the platform, you can either click the dedicated zone at the right-half of your screen, or just drag and drop the resumes. You can upload any type of file (image, pdf, text, etc.).


Once you finish transferring your resumes, click on "Done" at the bottom left.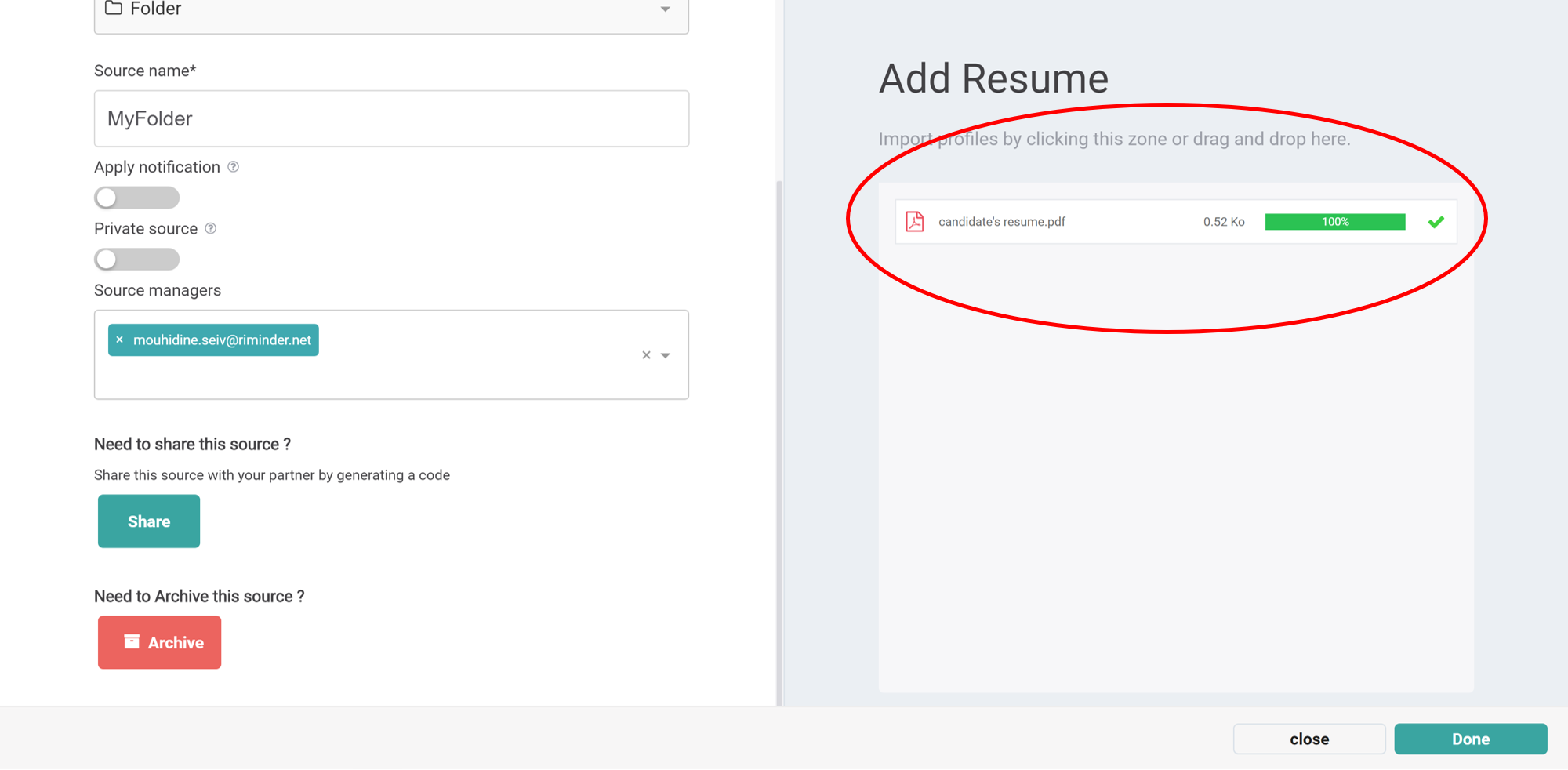 If you want to upload more resumes to this source in the future, you can hover the source, from the platform dashboard, and click on the edit pen. You will be able to drag and drop resumes again.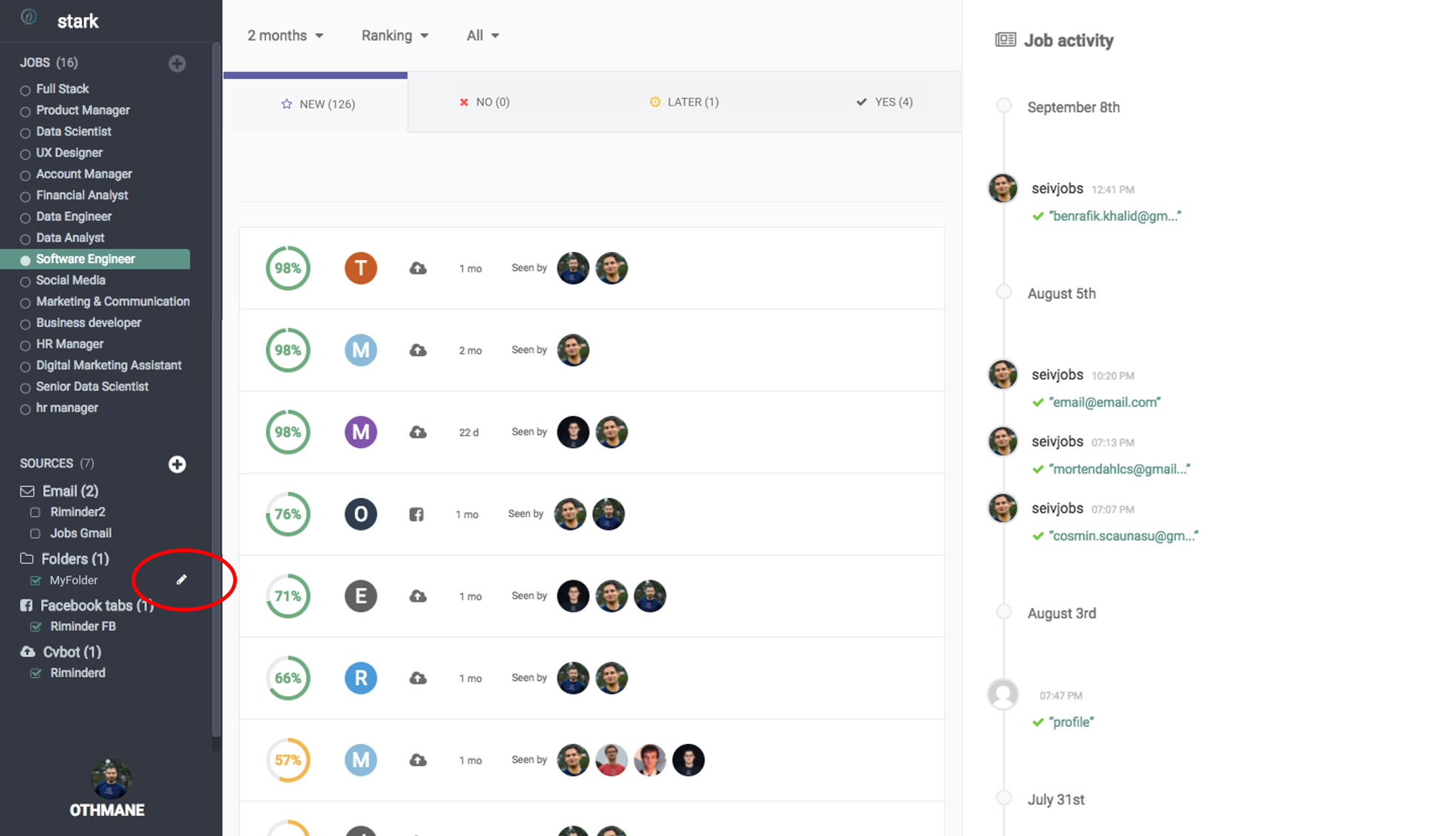 ---
---
---