Can I have an avatar or a random icon as the point of contact appearing on the CVBot?
Yes. You can easily change the point of contact on your CVBot and have an avatar or on icon, such as in the example below.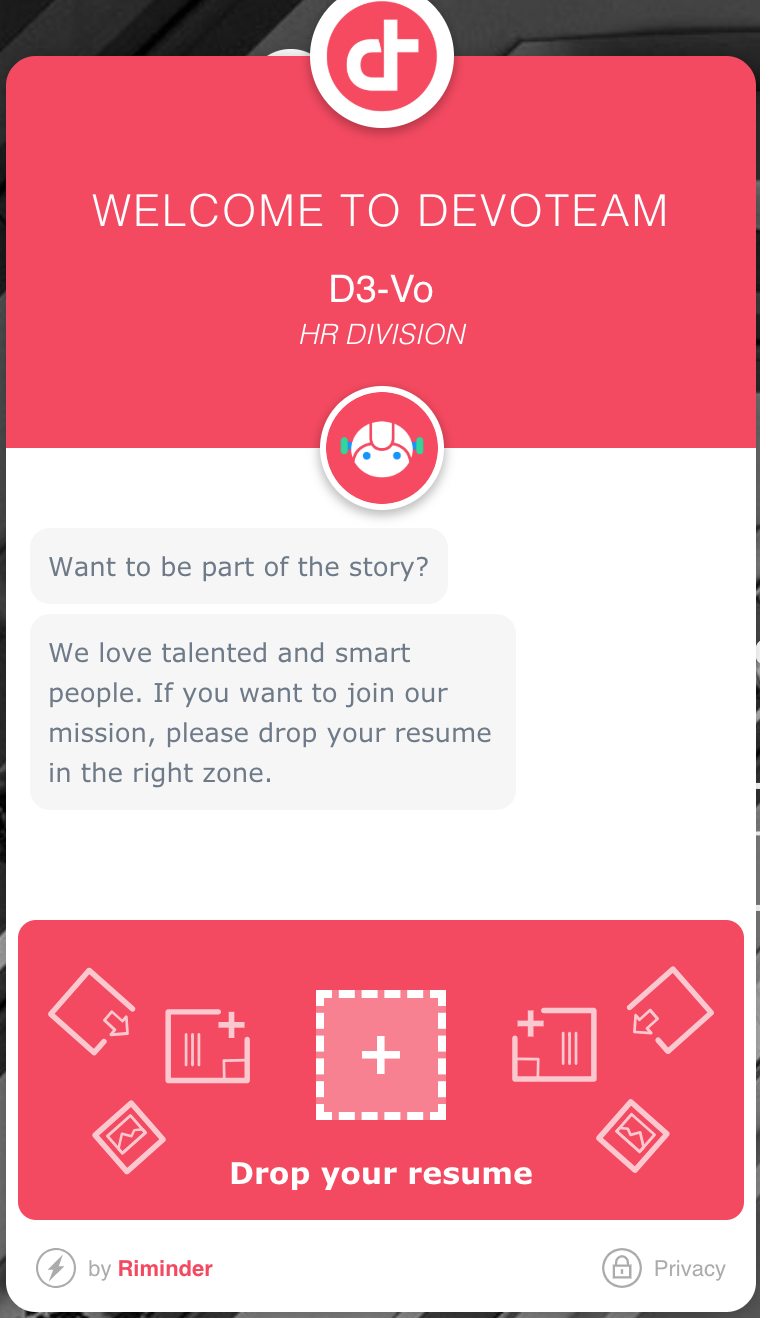 In order to change the contact, you need to go to the 'Point of contact' profile, go to the Dashboard, go to 'Profile' and update:
- The profile picture (in a square format)
- The pseudo => D3-Vo in this example
- The role => HR Division in this example.
However, this could lower the number of resumes captured. We have seen that CVBot that highlight a real person capture +70% more candidates than the ones with an avatar or icon.
---
---
---