Create a Facebook Tab Source
The Facebook Tab allows you to add a "JOBS" tab to your company's page on Facebook.
Facebook is a marketing channel for companies where they actively communicate about their brand. Unfortunately, this channel is underutilized to target prospective candidates.
This integration allows potential candidates to apply on your Facebook page.
To set up the Facebook Tab source, please make sure you have administrator rights on the Facebook page in question.  To create a Facebook Tab source, please follow the next steps: 
Step 1:
Click on "+" next to "Sources" to start creating a new source.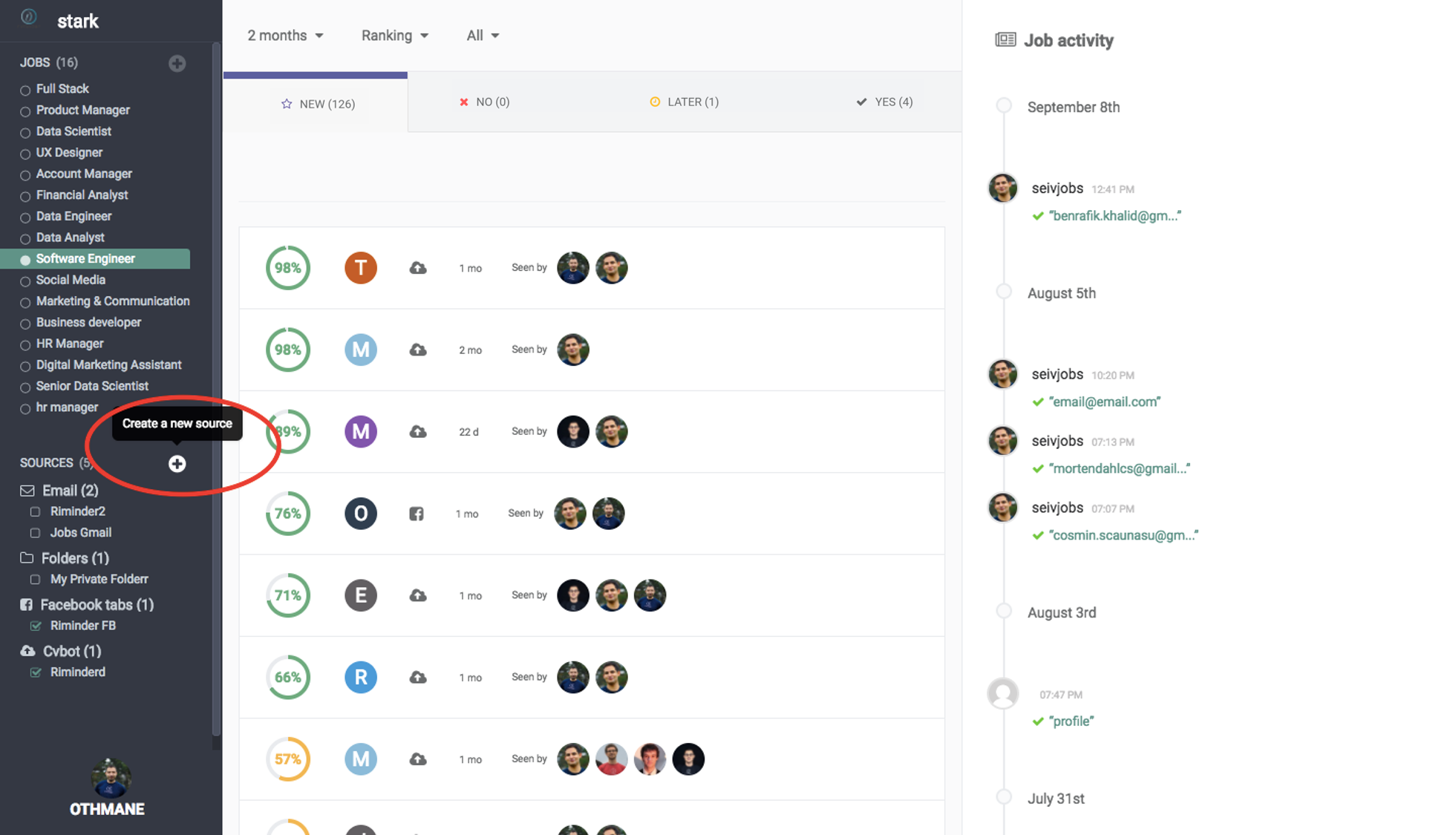 Step 2:
Select the "Facebook Tab" as a Source type then choose a member of the team as a Point of contact.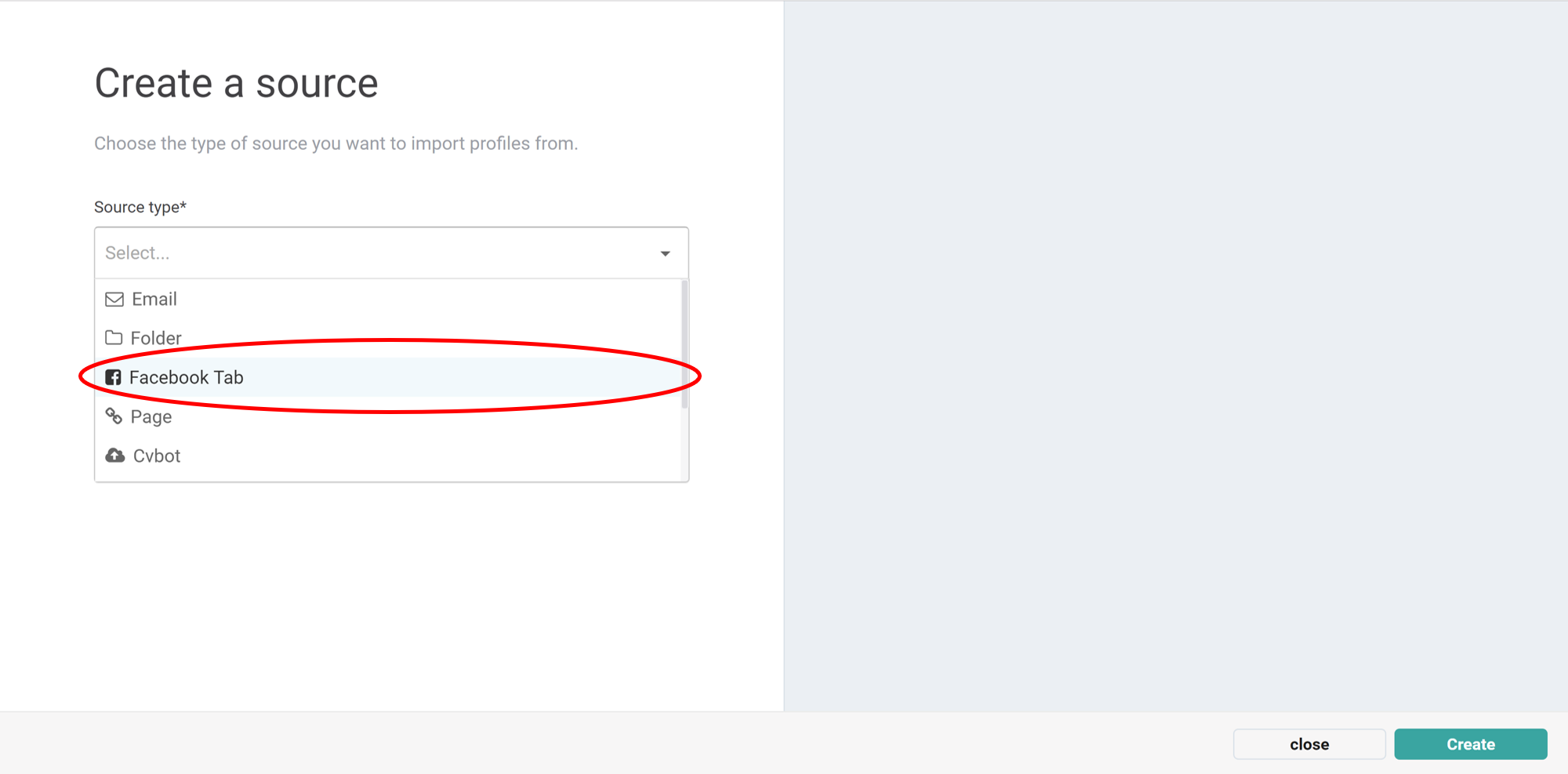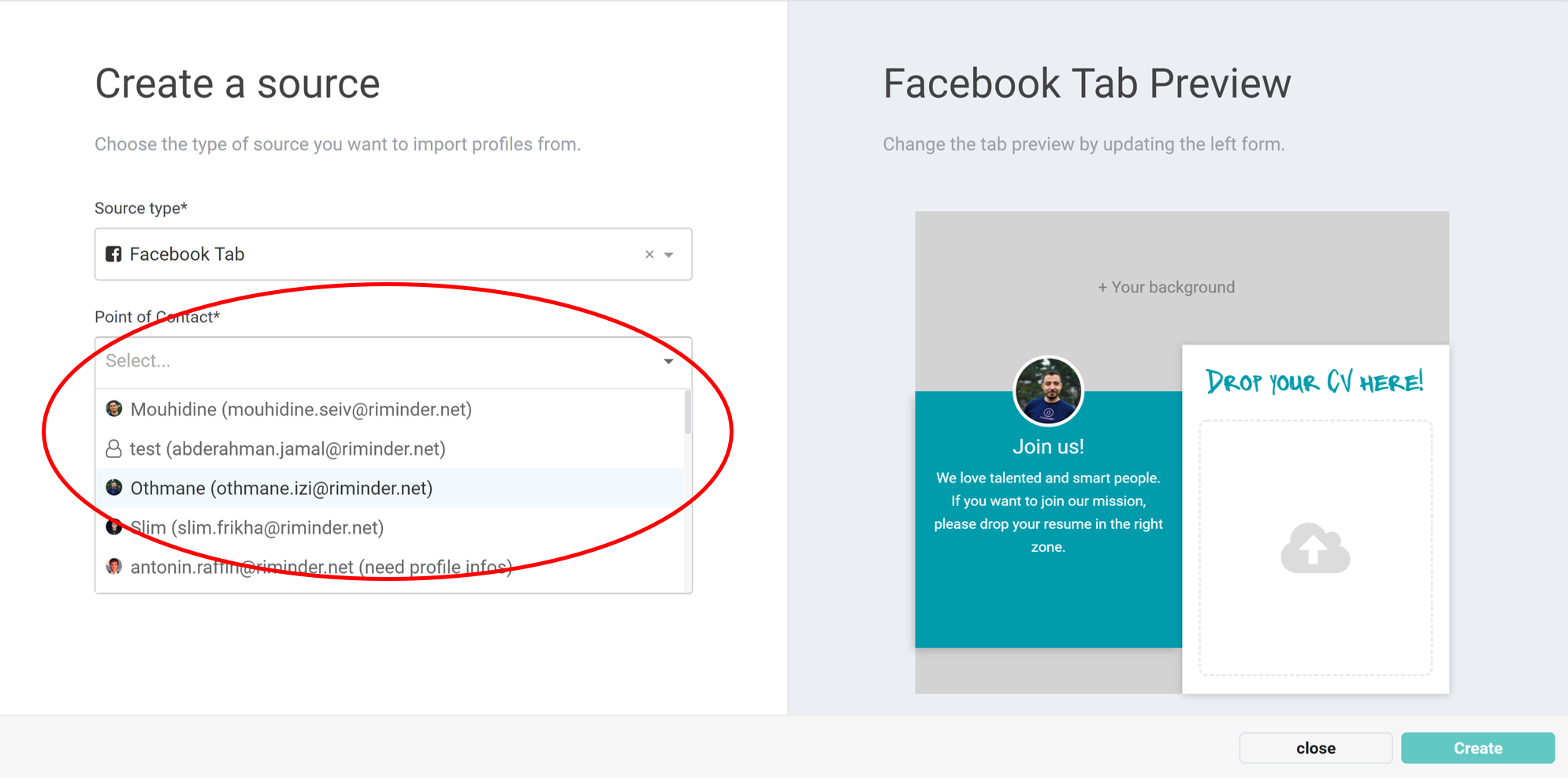 Step 3:
Enter a recognizable source name for your source so that you can remember it and other users can recognize it.
Type the Welcome message that will appear on the Facebook Tab. A message that prompts visitors to drop their resumes will be more successful in capturing more applications.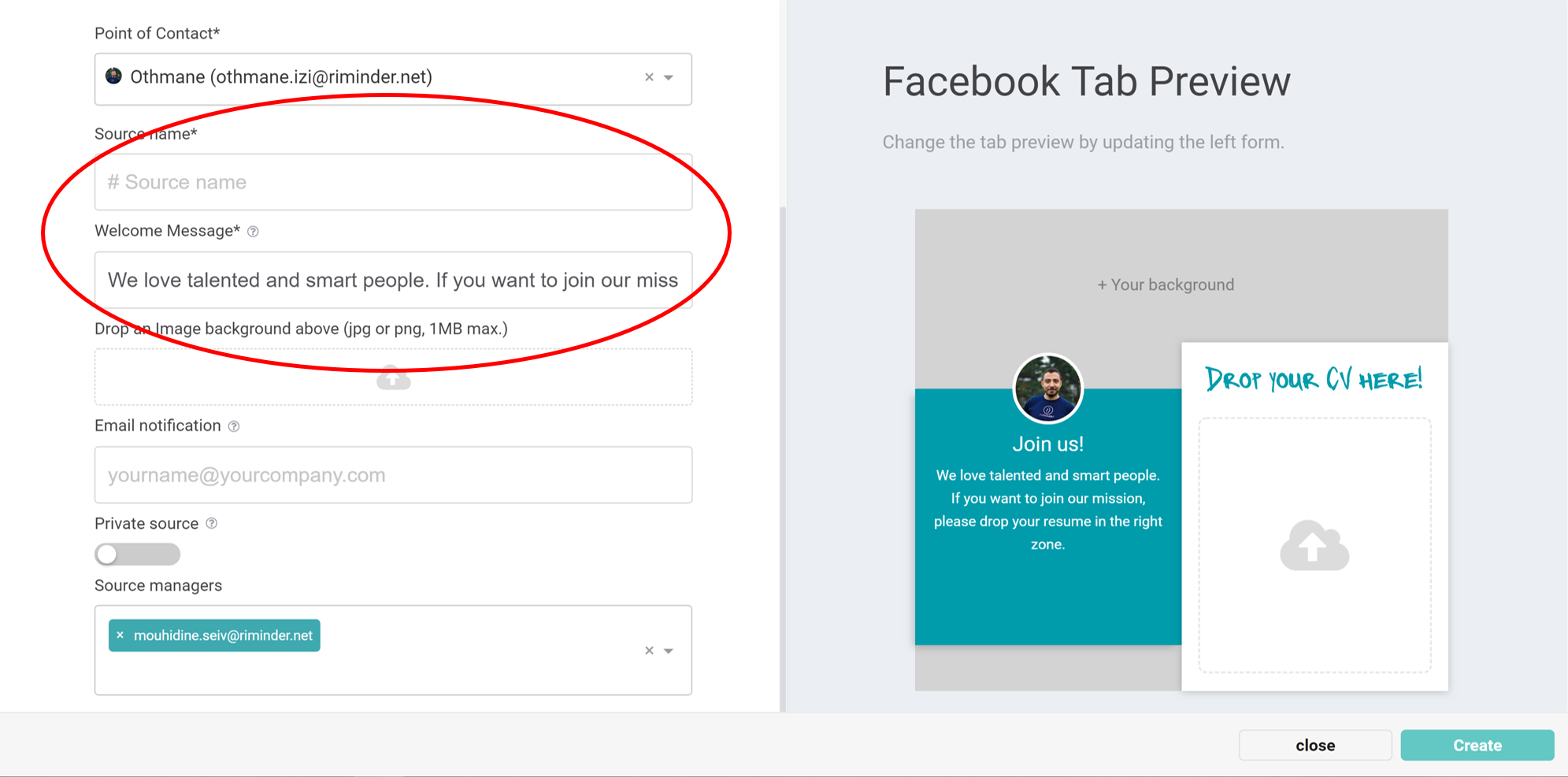 Step 4:
Click on the drop zone to choose a background image for your Facebook Tab page. An image of a team of your colleagues is more likely to convert visitors into applications.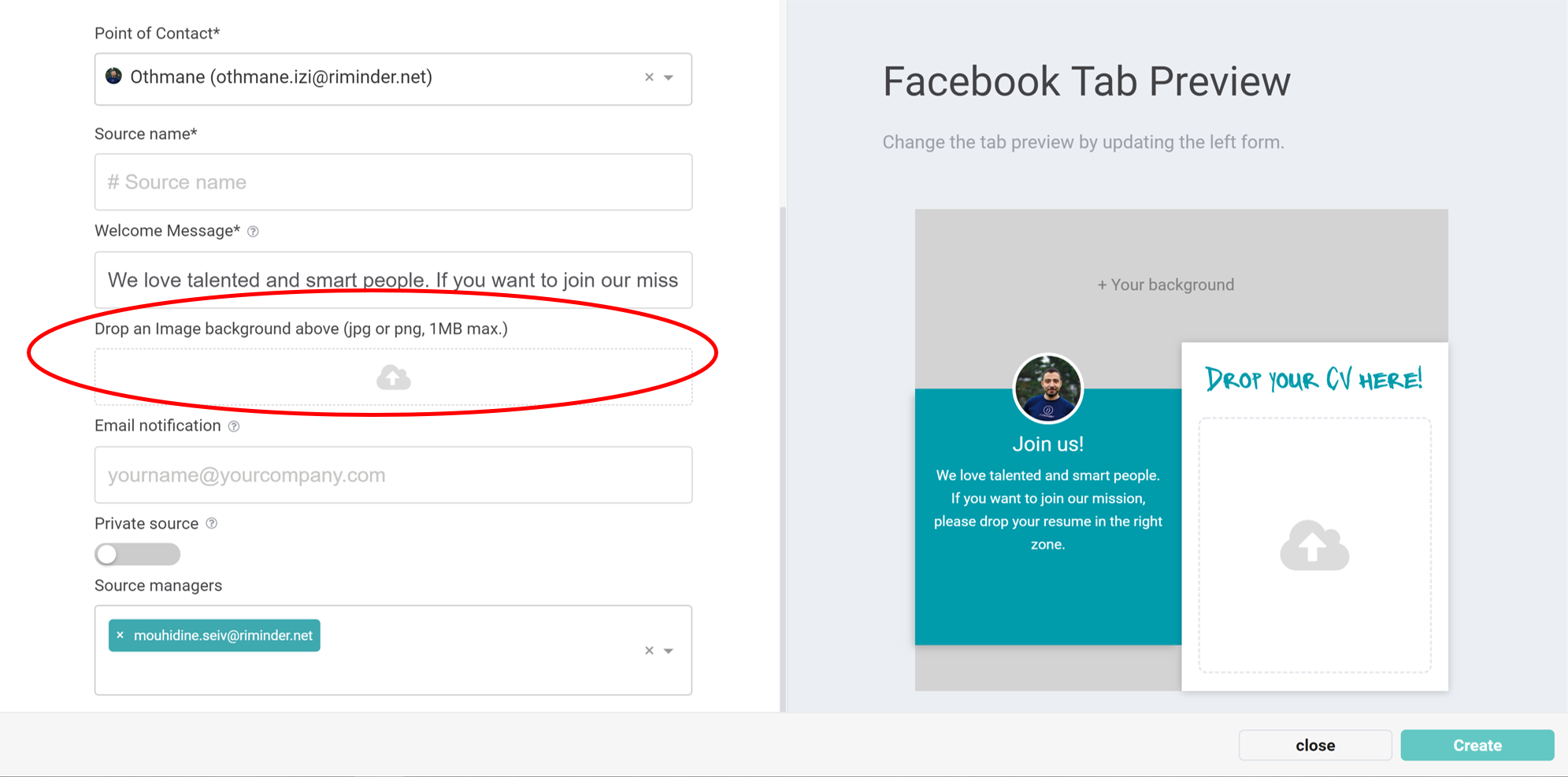 Step 5:
In the email notification field, you can enter an email address to receive a forwarding of the applications received via this source.

If you want to hide this source from the other users, you can make the source private. 
In the "Source managers" field, you can choose other team members to manage the source with you. They will automatically follow the source as soon as it is created.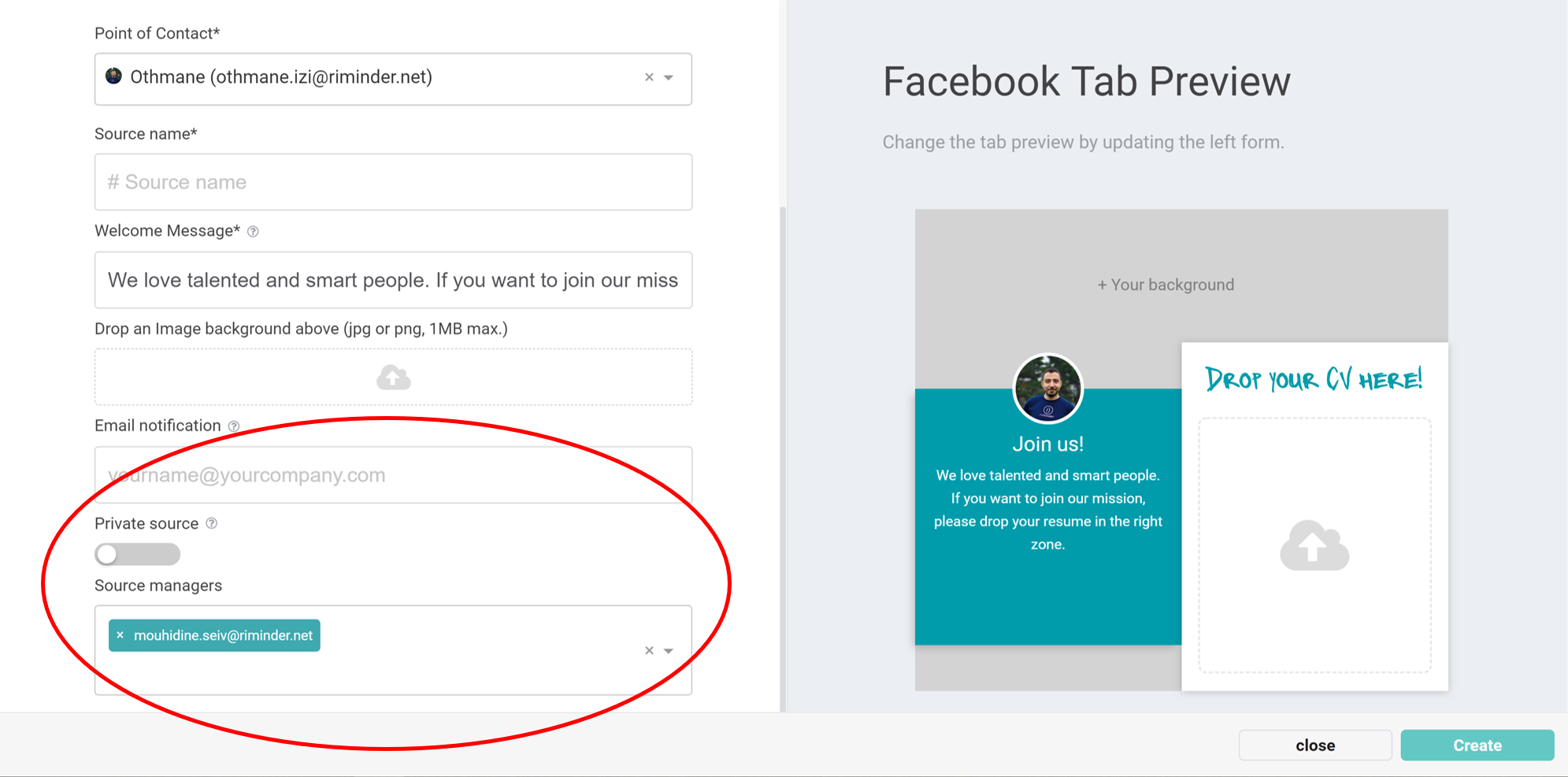 Step 6:
Click on "Create "on the bottom right of the page.
If you want to share this source with a partner company, you can click on "Share", and simply copy the sharing code that will appear.
Click on "CONNECT FACEBOOK TAB".  You will be redirected to a Facebook webpage.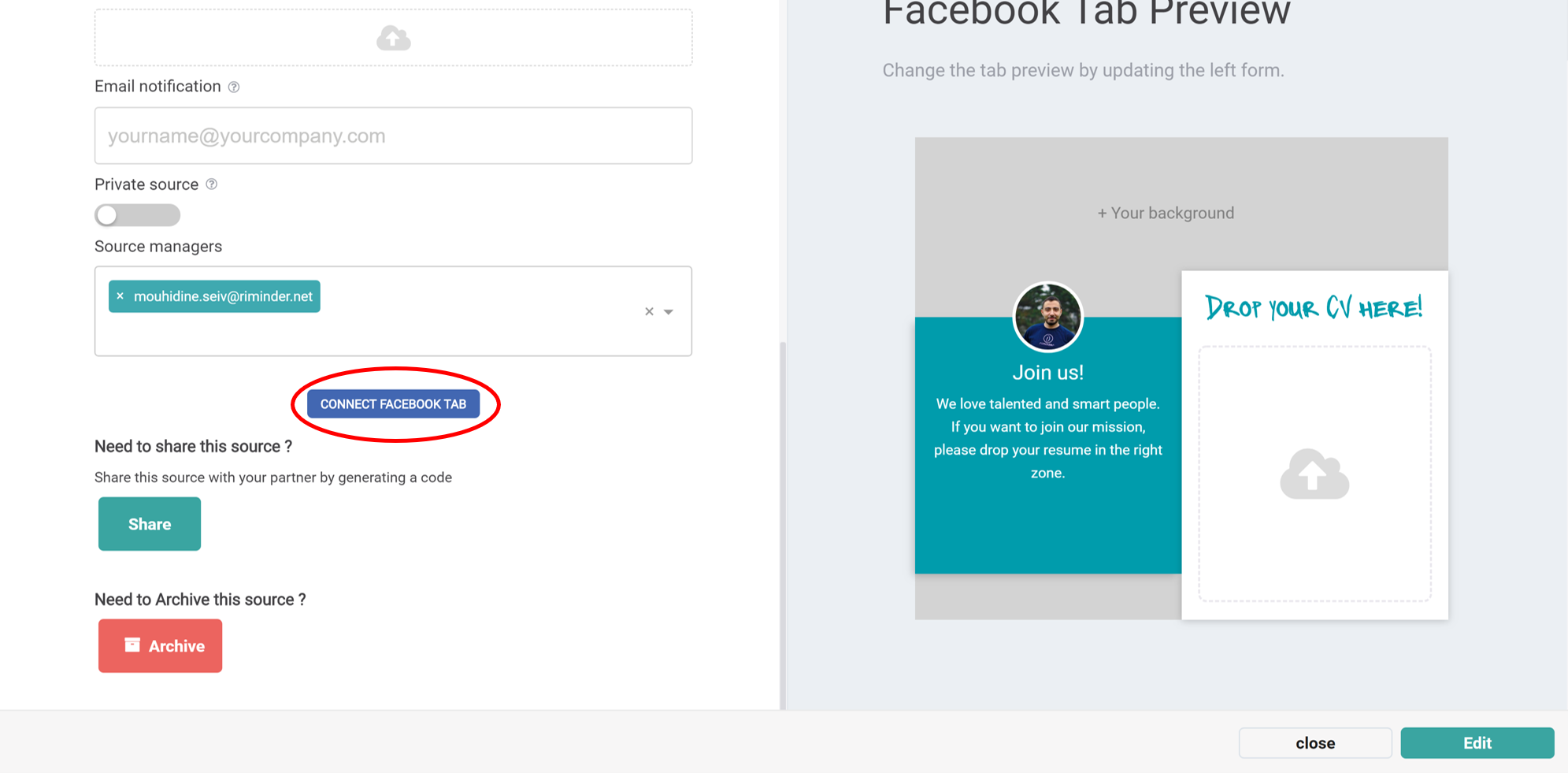 Step 7:
Select the facebook page to which you want to add the tab and click on the "Add Page Tab". Candidates can now see the "JOBS" tab on your Facebook page and drop their resumes.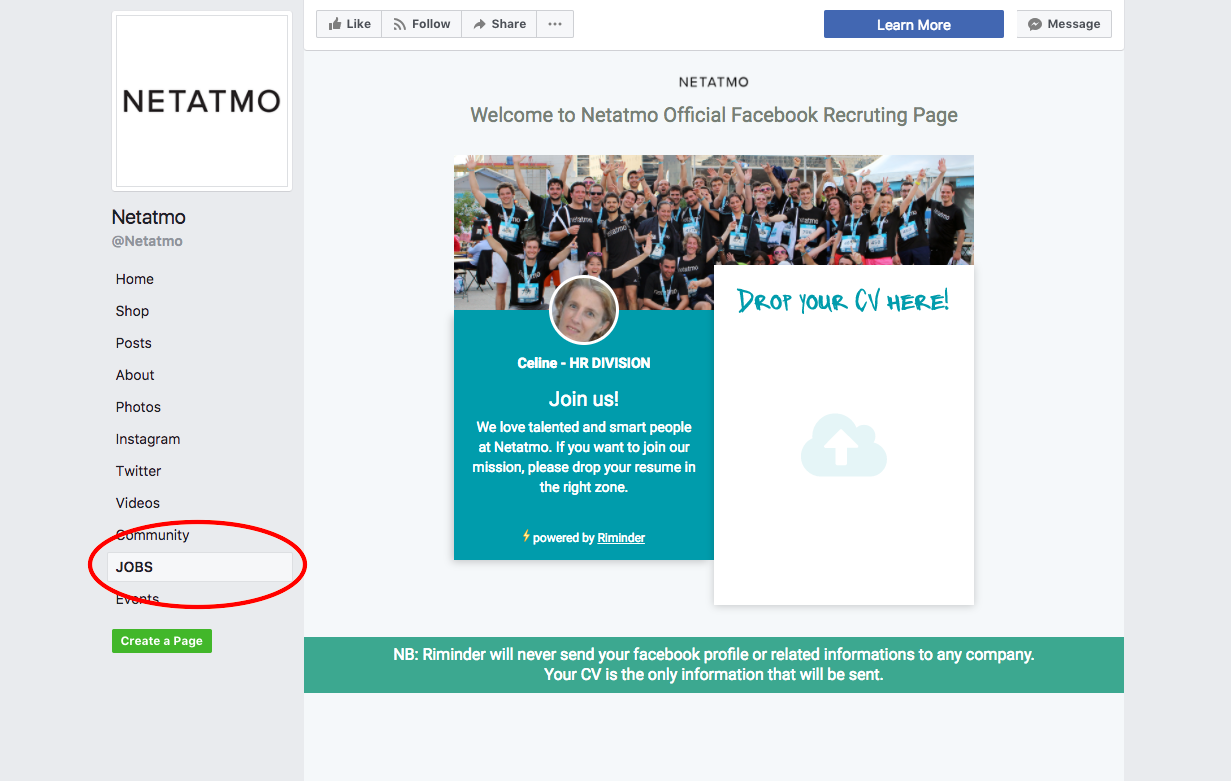 ---
---
---