How to set up the Email forward integration
The Email forward integration allows you to forward all of the information about shortlisted applicants received on the Riminder's platform.
Step 1:
Go into your preferences, then select "Integrations". Click on "Install" next to the Email forward integration.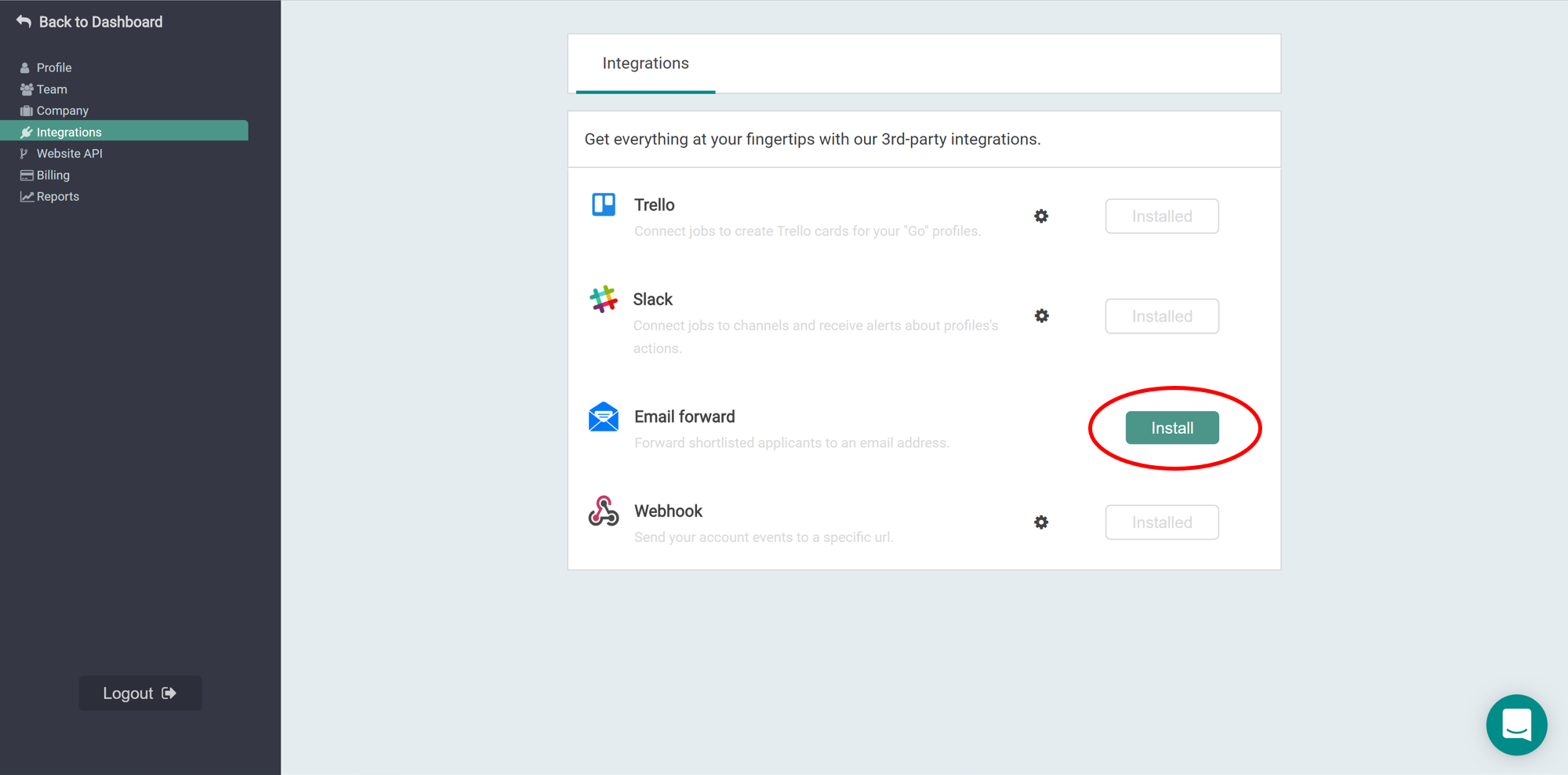 Step 2:
Enter the email adress you wish to forward the applicants information to, then click on "Create redirection" at the bottom right of the screen.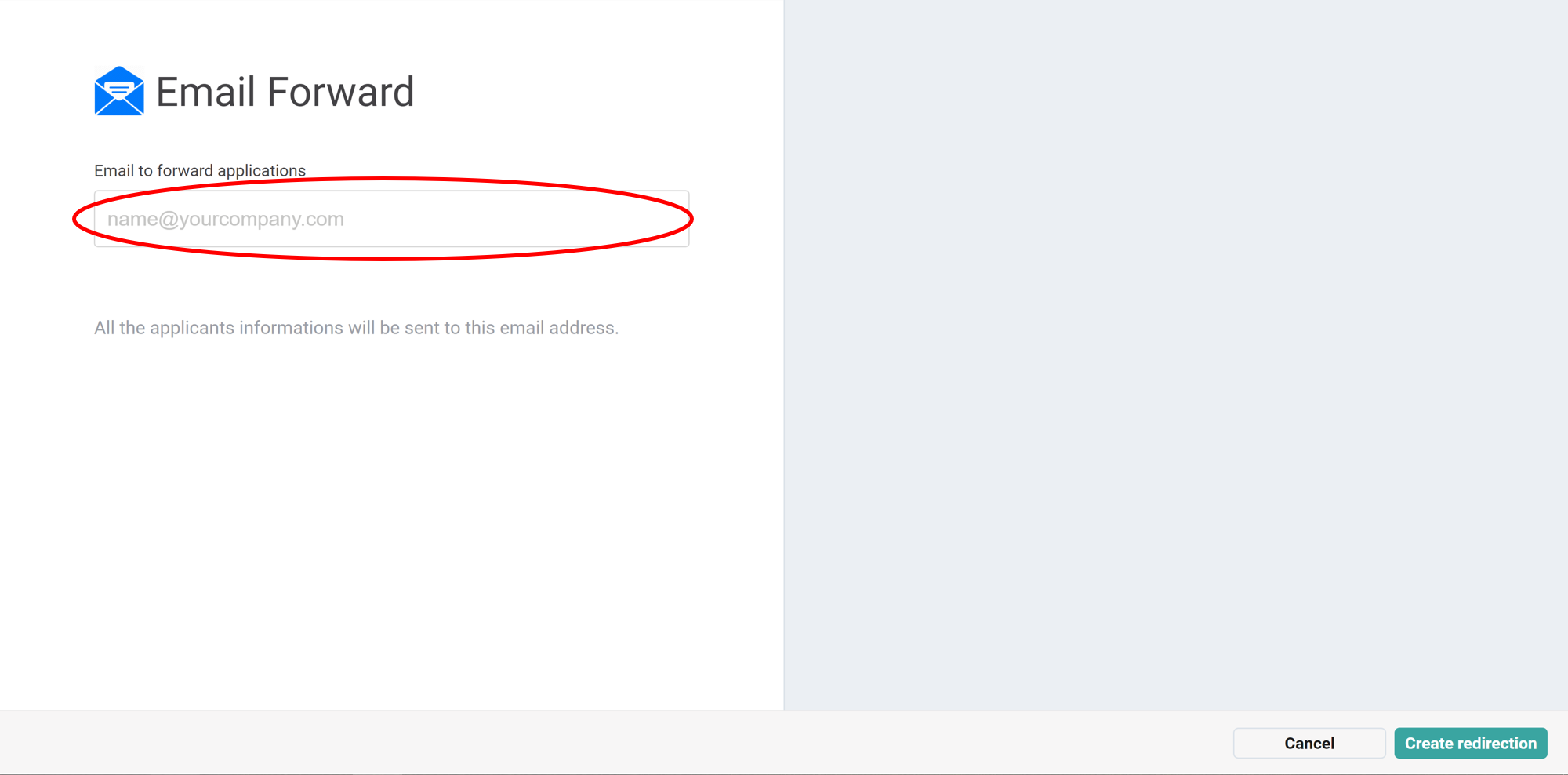 Step 3:
You can disconnect and edit this email adress at any moment. To finish, click on "Cancel", your Email forward feature has been set up.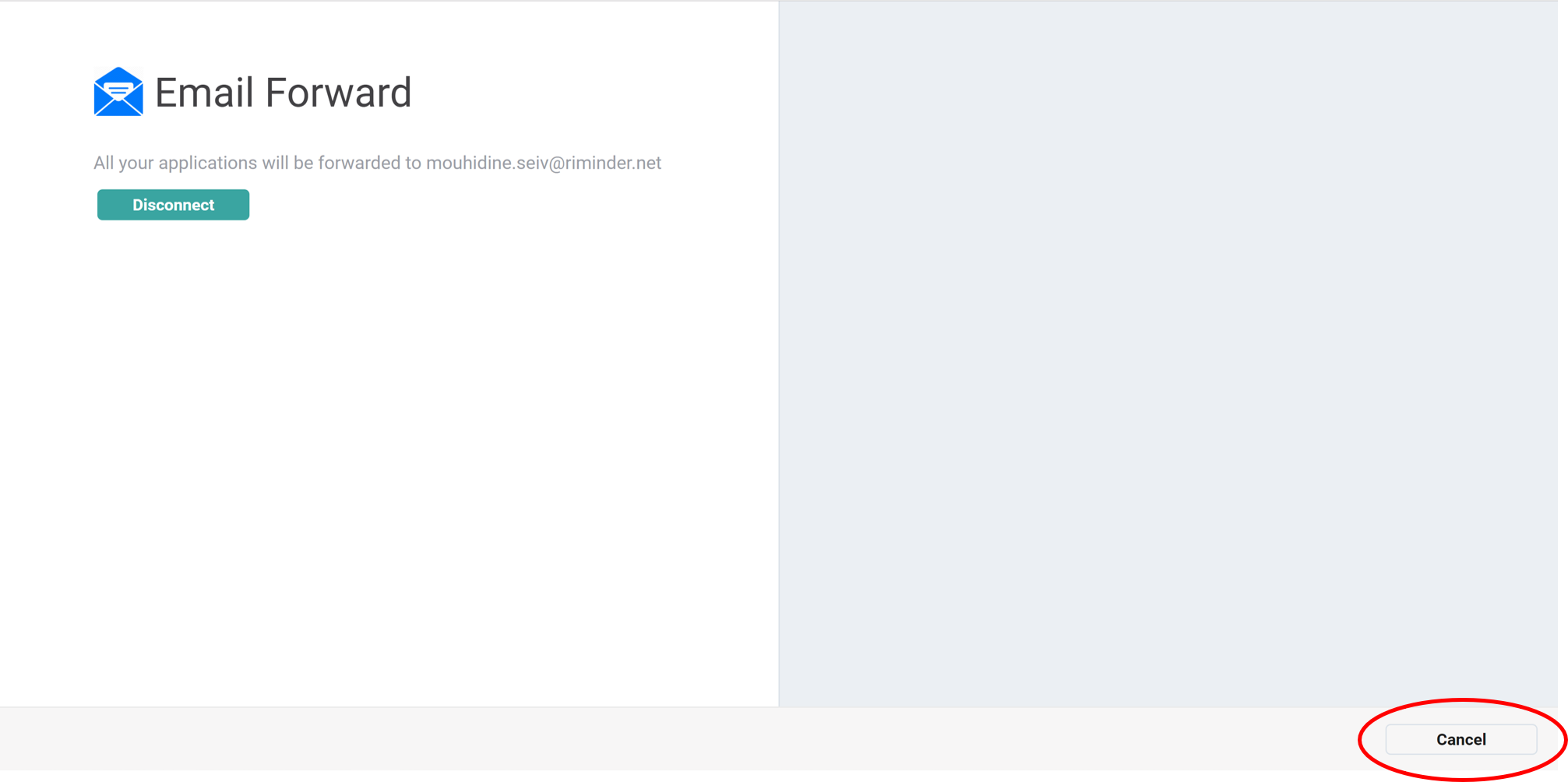 ---
---
---