How to source talents on LinkedIn with our extension
Browsing on LinkedIn and coming across relevant profiles for your company? You can now keep them within reach by sourcing talents directly from LinkedIn and importing them into one of your Riminder's Sources right away.
To start using it, first download the Chrome extension by clicking here and then follow these 3 easy steps.
Step 1
You should first create a new Source on your Riminder's account, called "Extension". Like any other Sources, give it a name and assign team members to it.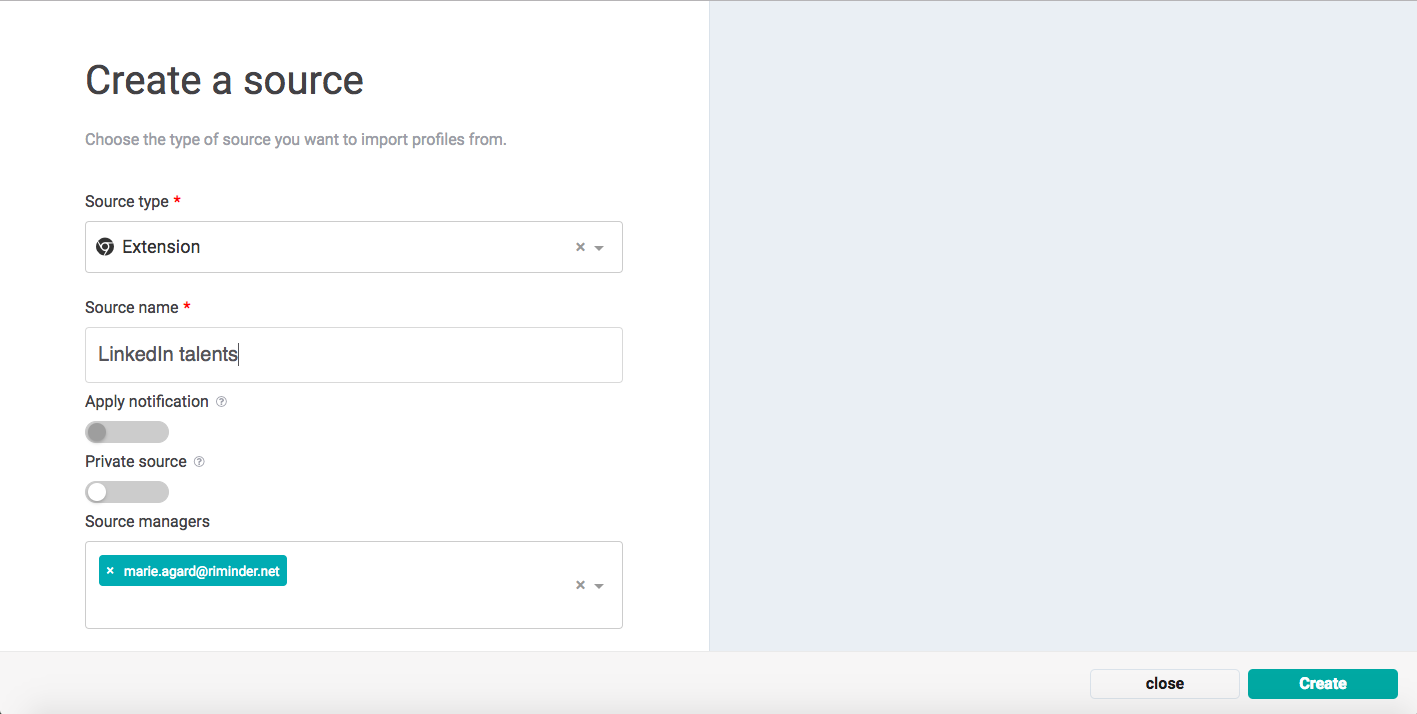 Step 2
Once the Source is created and you're ready to source new potential candidates, go on LinkedIn and click on the Riminder extension you've downloaded. You need to login with your LinkedIn account in order to be able to analyze the profile.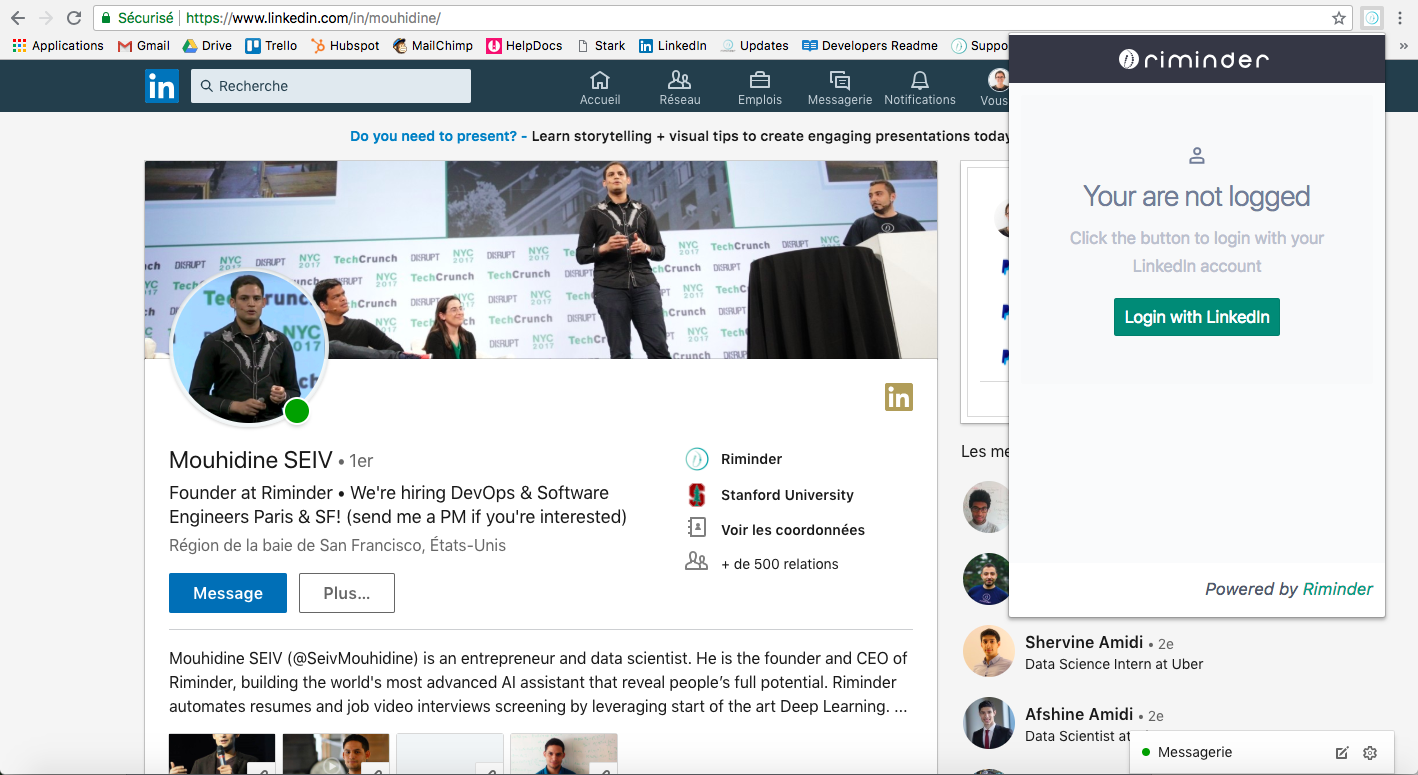 Step 3
Once the profile has been screened, simply select the Riminder Source you want to feed and click on Import Candidate to upload the new profile on Riminder.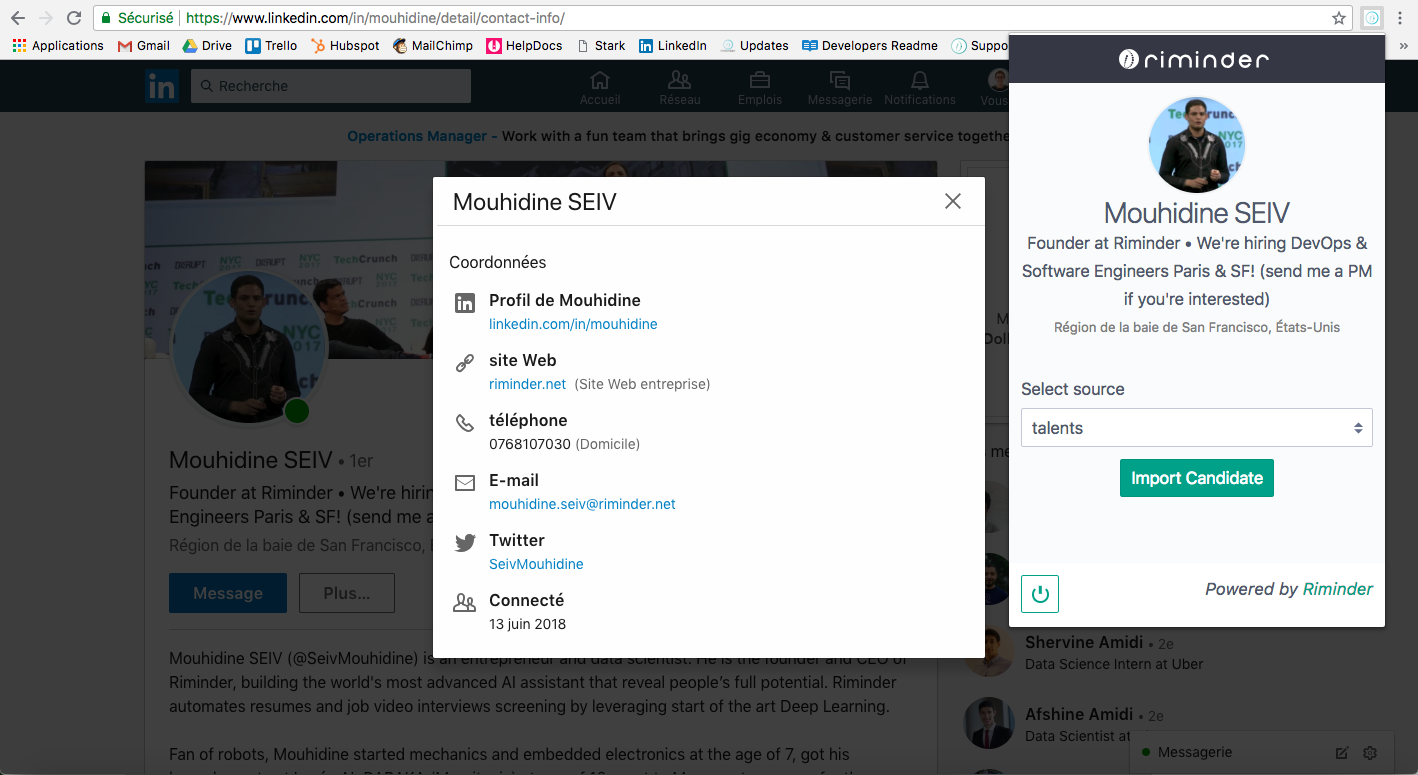 The profile is imported into your Riminder's account in order to be structured and scored. Now you're sourcing new talents from LinkedIn in just a few single clicks!
---
---
---