Create a Page source
The Page source provides a customized page where candidates can drop their resumes.


It allows you to optimize your sourcing :
Increase 3x your candidates by simplifying the application process (simple drop).

Track individual link analytics and measure campaign performance.

Detect the identity of the visitors and collect insights to optimize your talent acquisition efforts.
To create a Page source, follow the next steps: 
Step 1:
Click on "+" next to "Sources" to start creating a new source.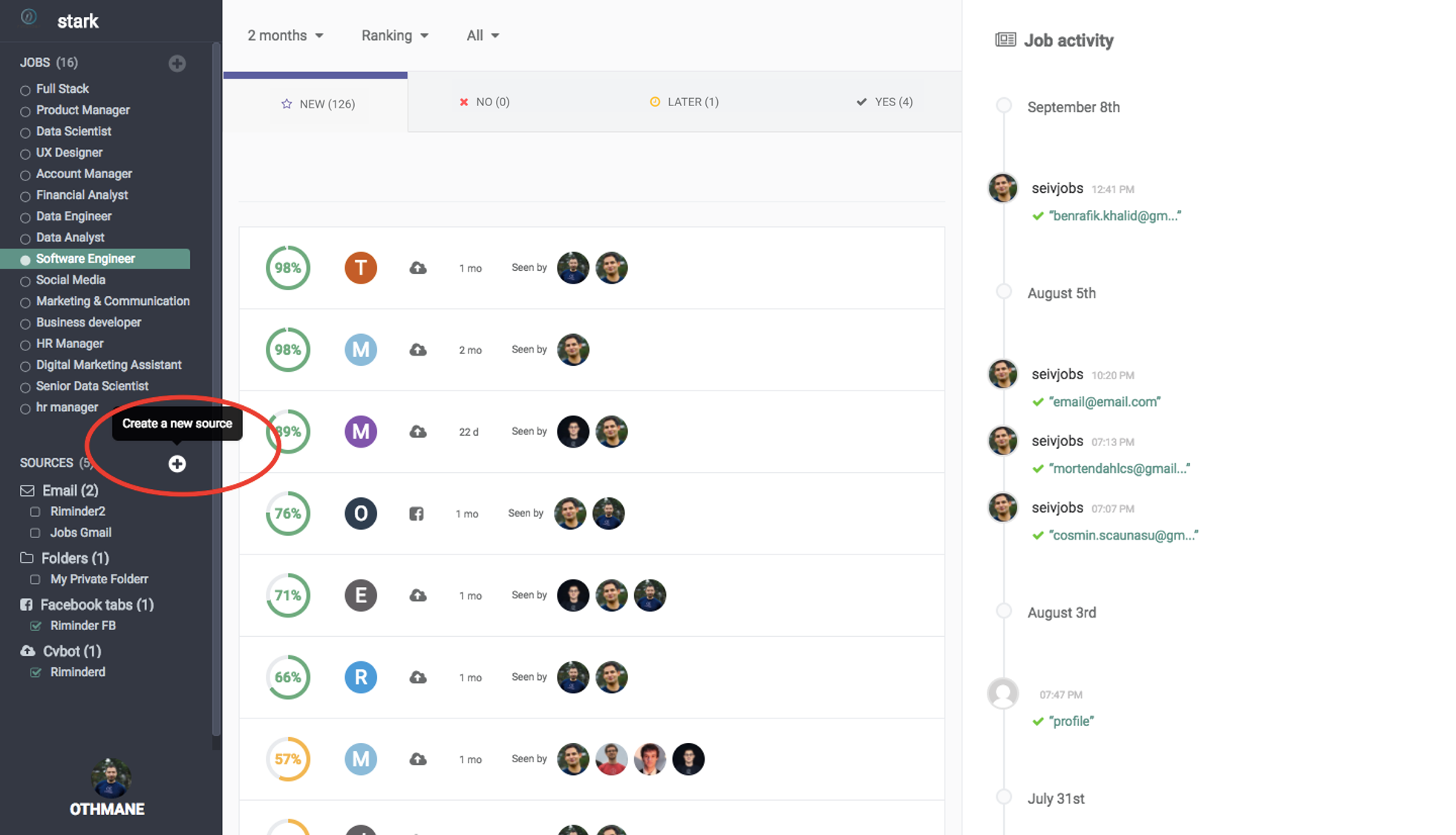 Step 2:
Choose the "Page" source among the source types.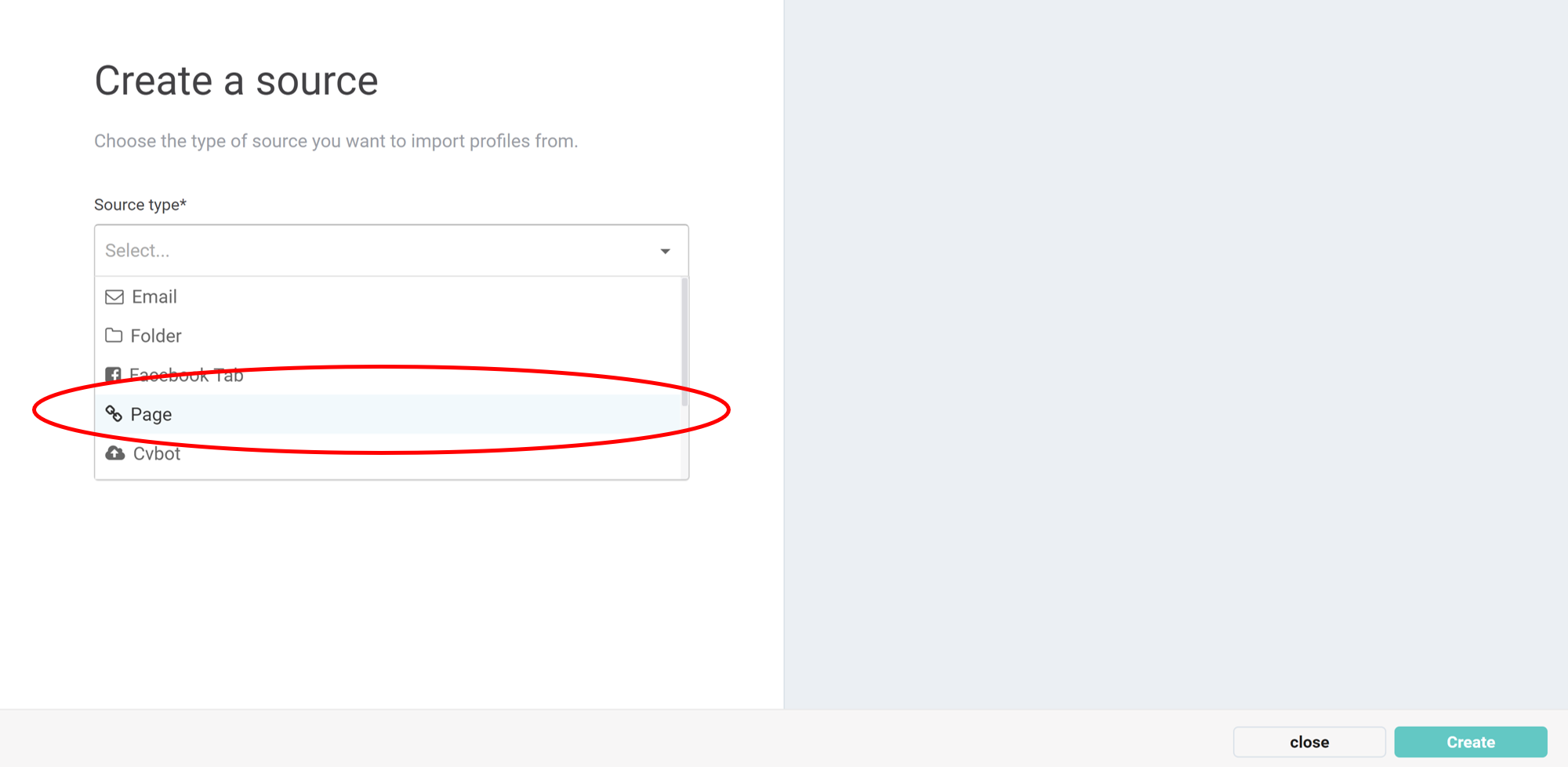 Step 3:
Choose a member of the team as a Point of contact that will appear on the page.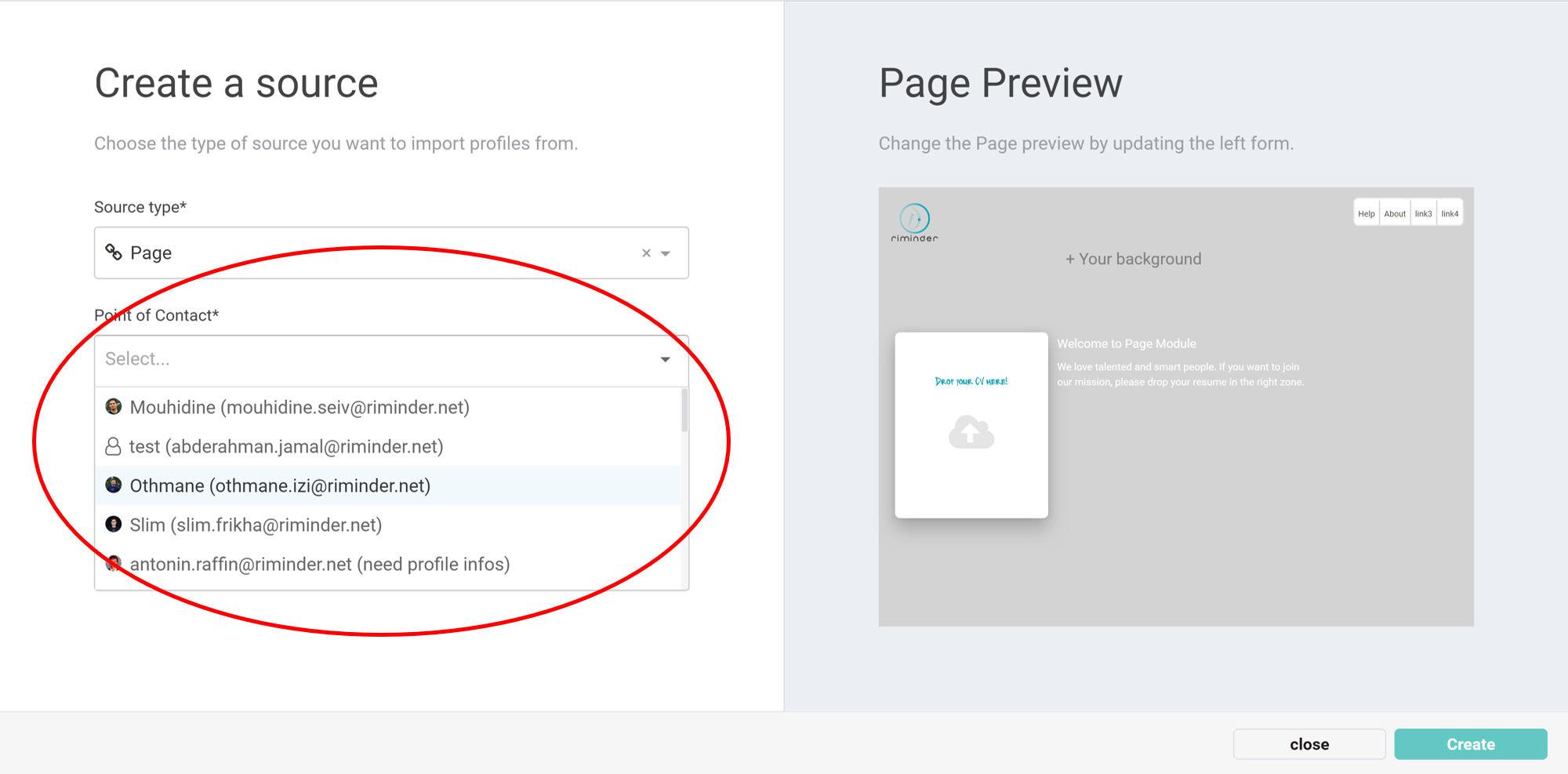 Step 4:
Enter a recognizable source name for your source so that you can remember it and other users can recognize it. For example a name that indicates in which plateform you are sharing the link and for what purpose (campaign, job title, etc.)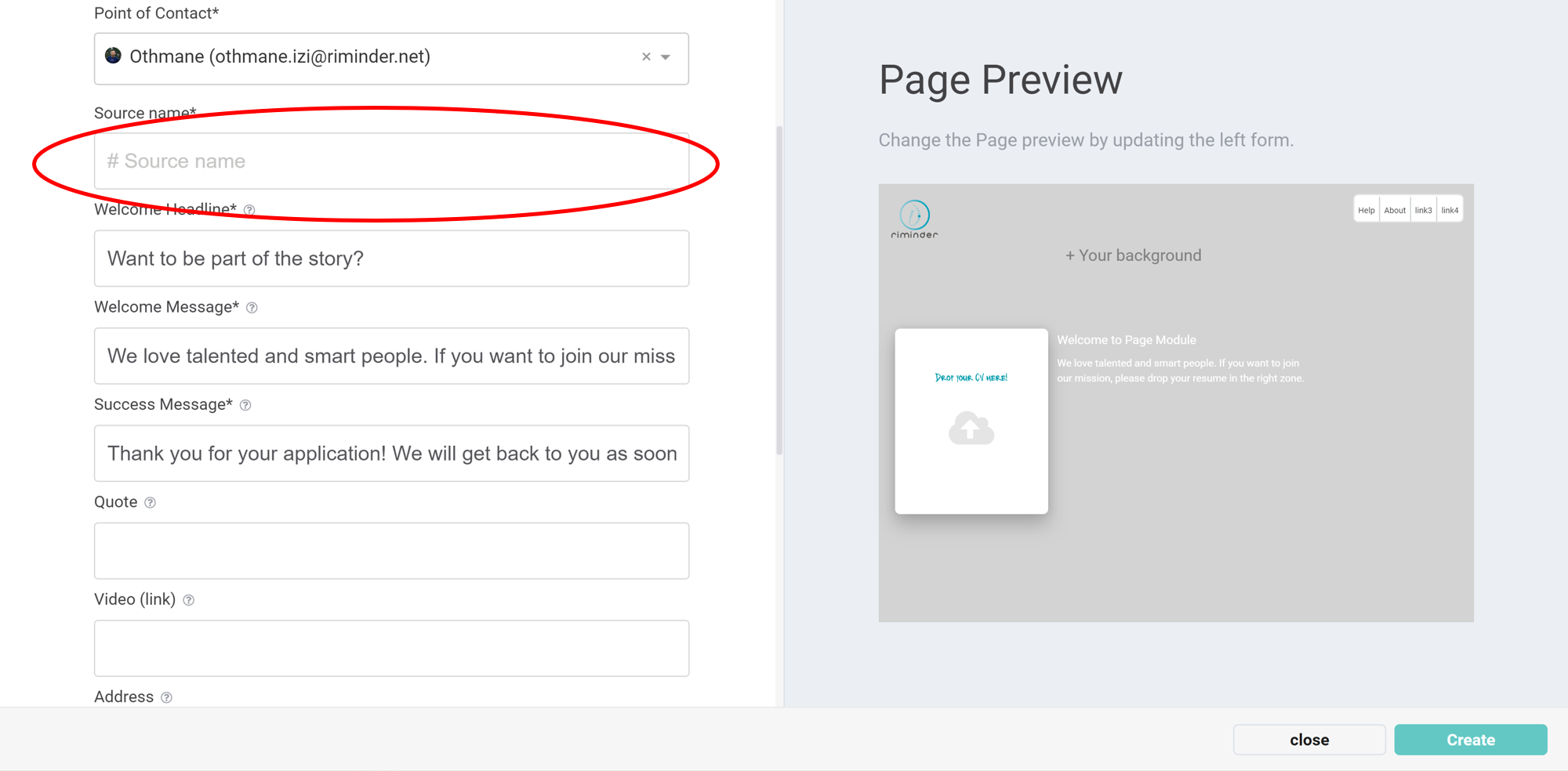 Step 5:

Type the "Welcome Headline", the "Welcome Message" and the "Success Message" that will appear on the Page. A message that prompts visitors to drop their resumes will be more successful in capturing more applications.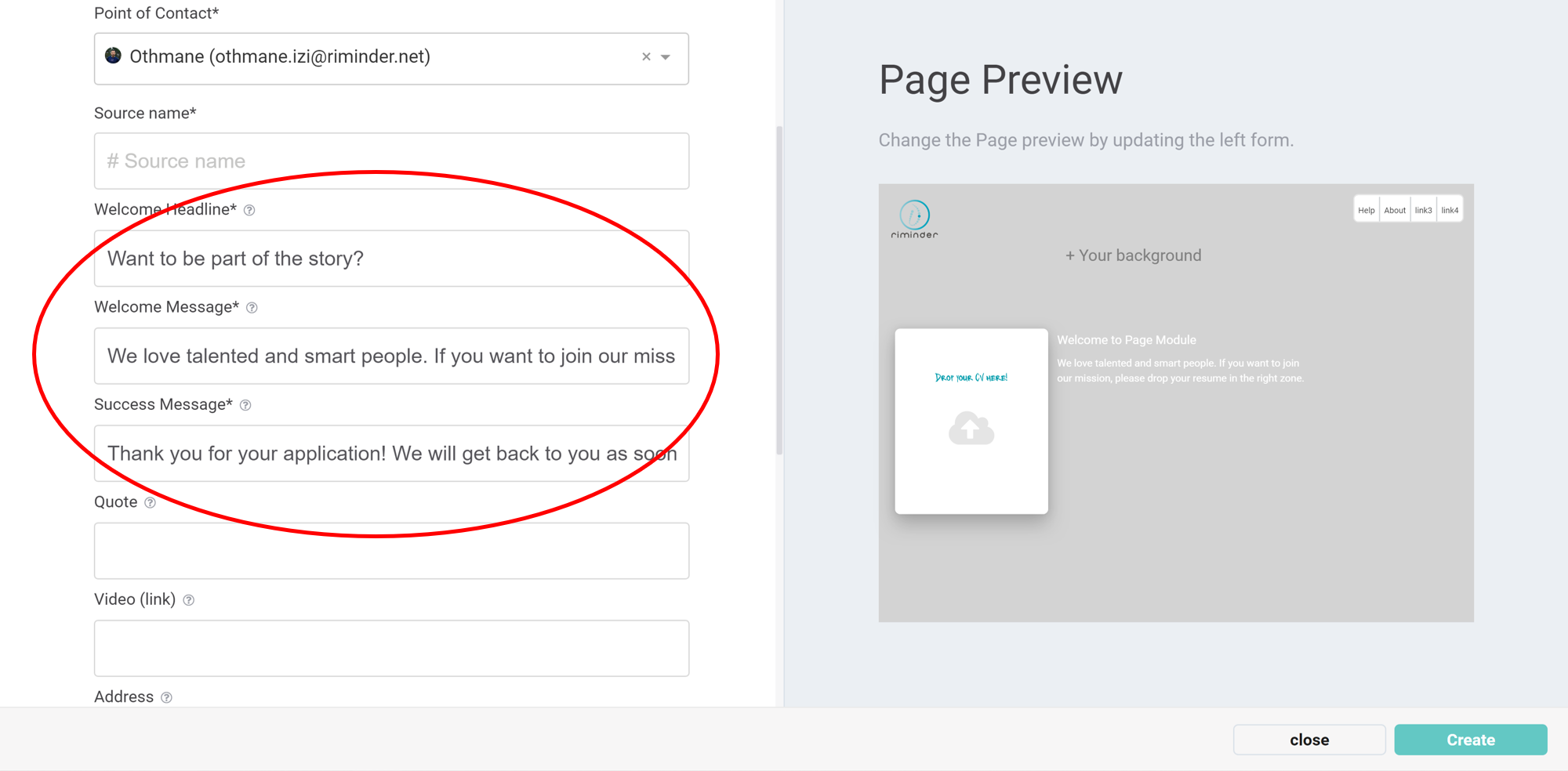 Step 6:
You can add a "Quote", a "Video" link and an "Adress" to your campaign page, to make it more visually attractive and to give more information to your visitors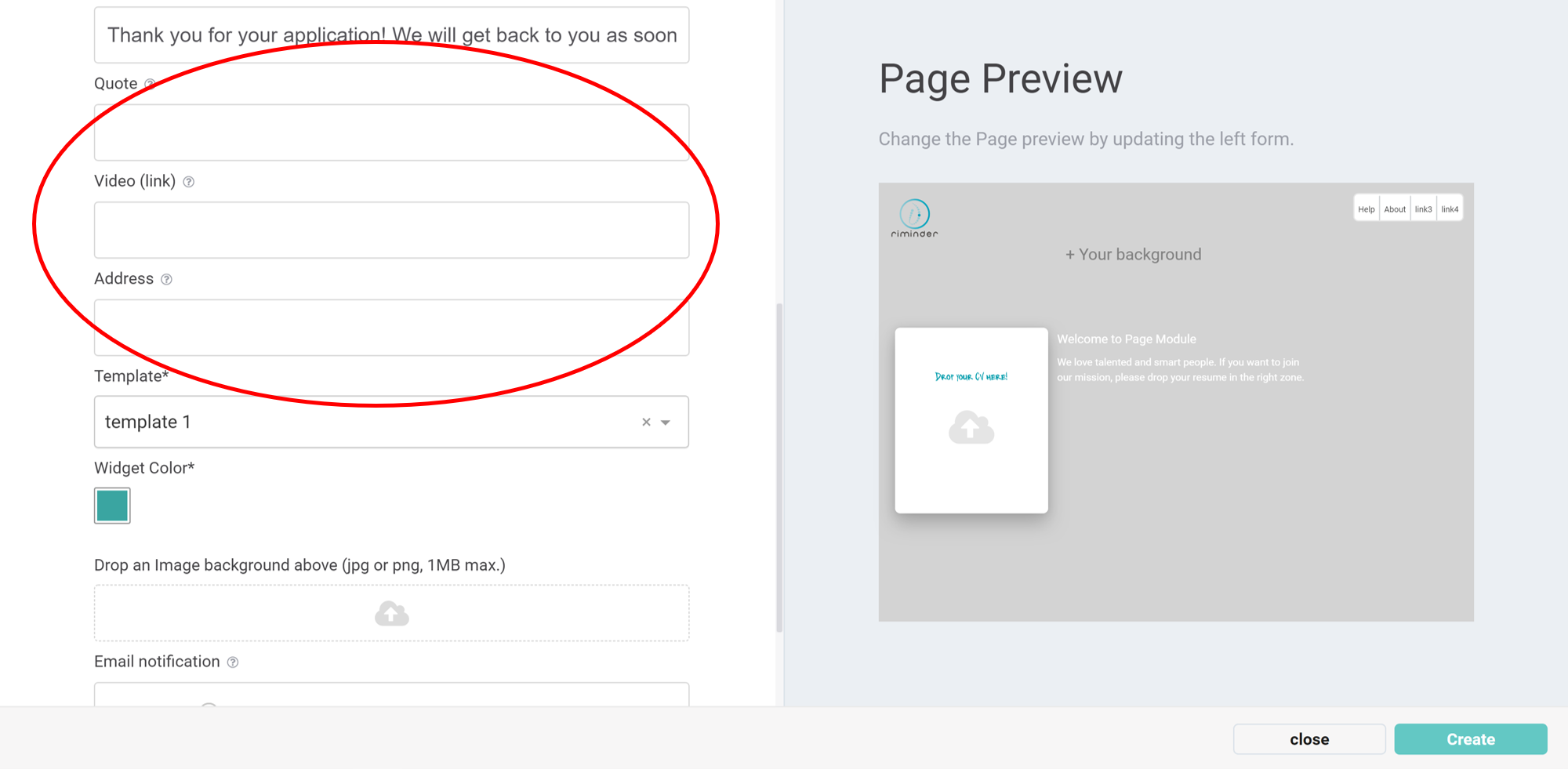 Step 7:
Then choose a page "Template" among those available, and a "Widget Color" that fits your corporate identity guidelines.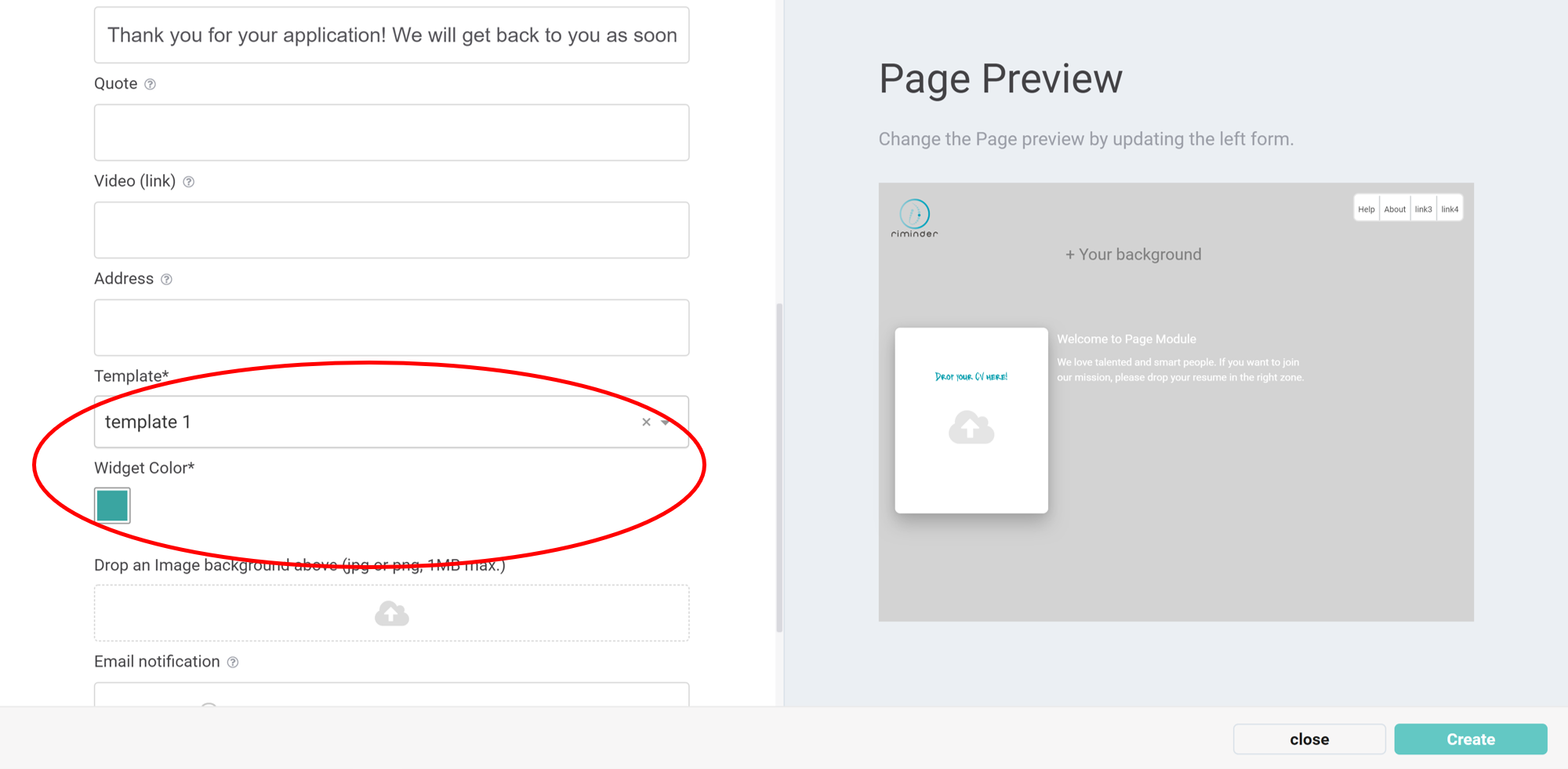 Step 8:

Click on the drop zone to choose a background image for your campaign page. An image of a team of your colleagues is more likely to convert visitors into applications.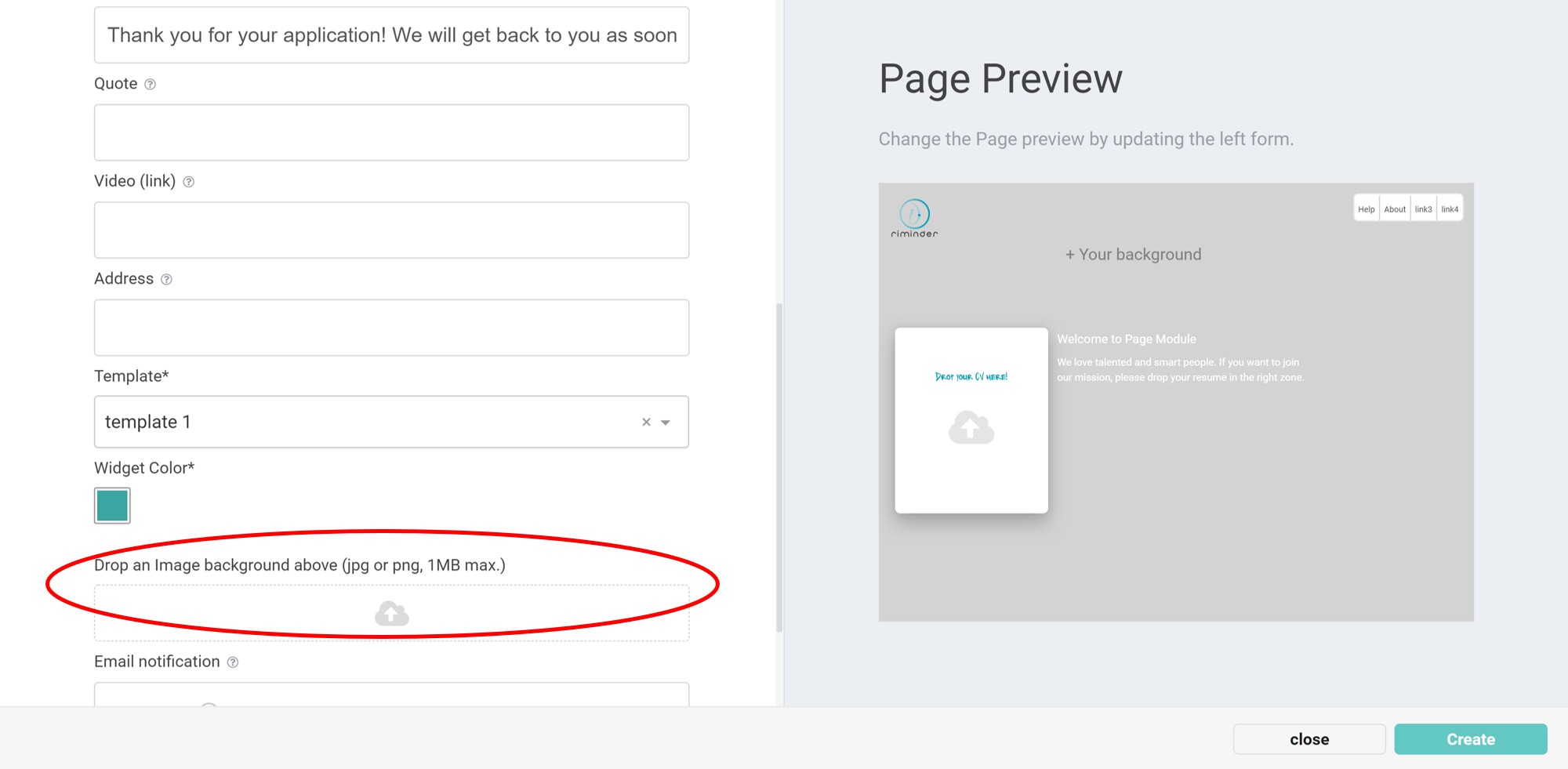 Step 9:
In the "Email notification" field, you can enter an email address to receive a forwarding of the applications received via this source.
If you want to hide this source from the other users, you can make the source private. 
If you wish to send a standard confirmation email to the candidate after he dropped his resume, check the "Apply notification" switch. 
In the Source managers field, you can choose other team members to manage the source with you. They will automatically follow the source as soon as it is created.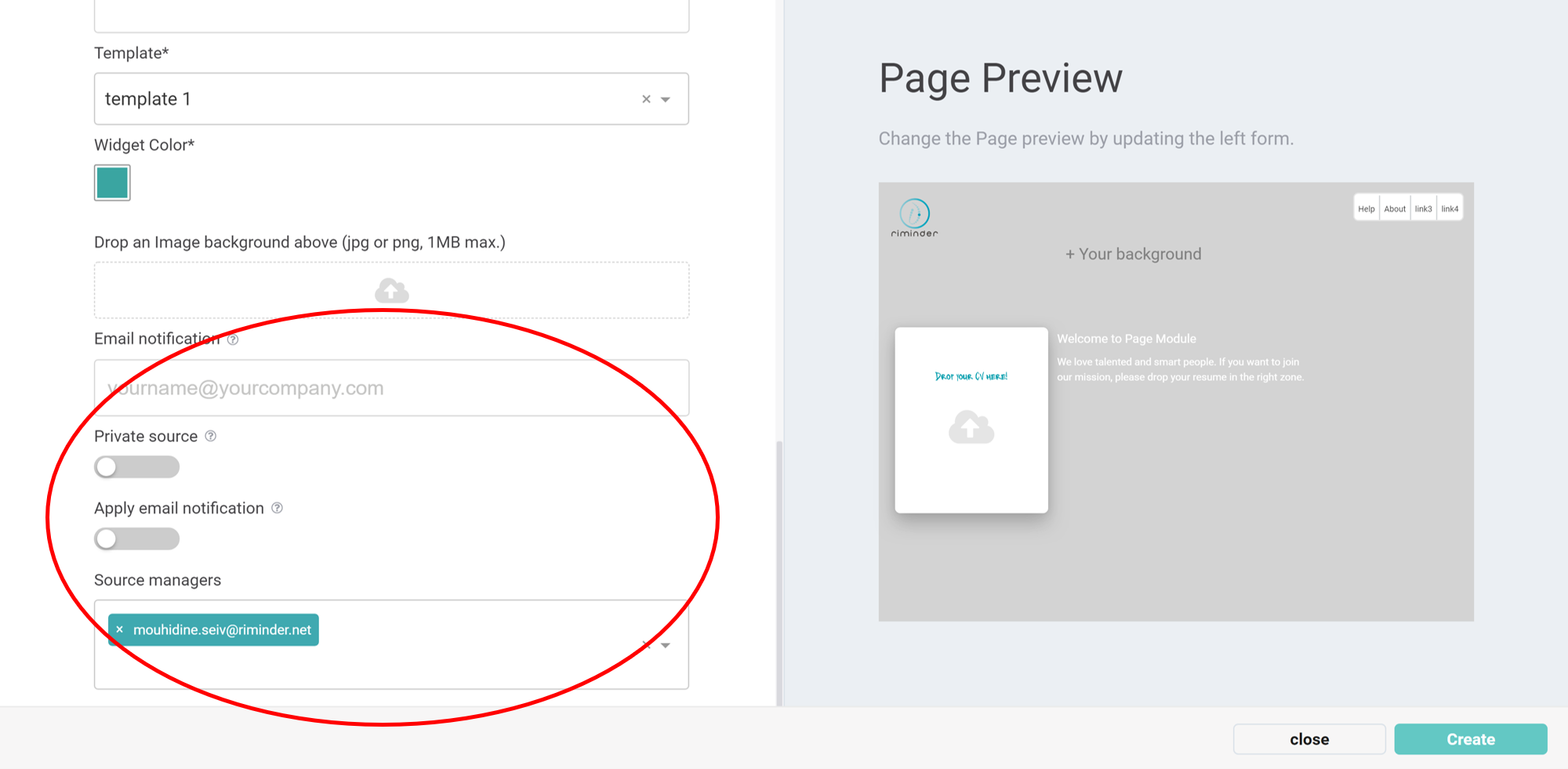 Step 10:
Click on "Create" at the bottom right of the page, the shareable link will appear at the bottom. 
You can copy it and start sharing it. Instead of indicating an email address, you can indicate the shareable link to improve the candidate experience. For example, in your job board publications, social media sharings, etc.

If you want to share this source with a partner company, you can click on "Share", and simply copy the sharing code that will appear.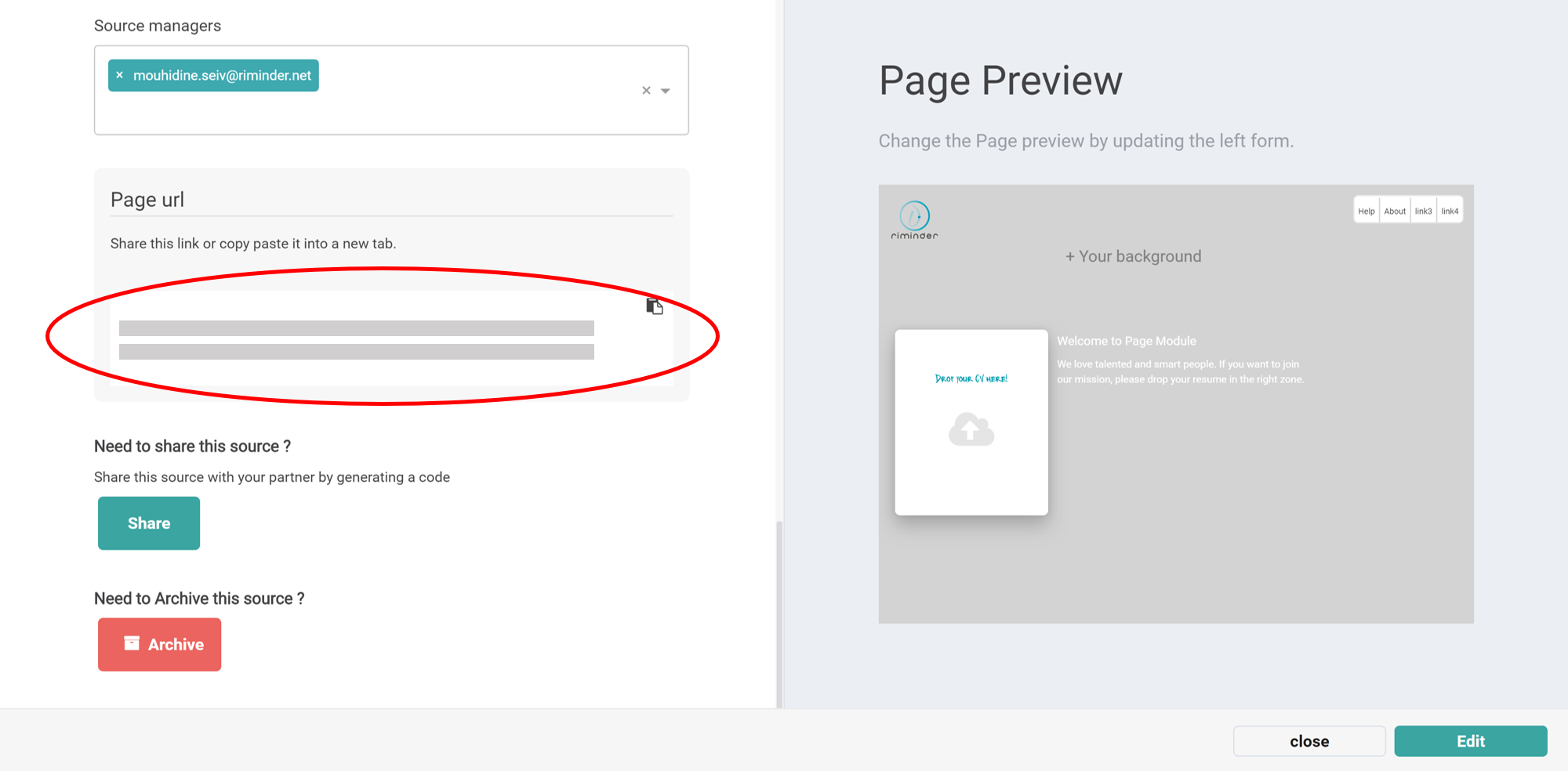 ---
---
---