Connect a Gmail inbox as a source
The Gmail source allows you to automatically synchronize Riminder with a Gmail inbox of your choice. 
To integrate with a Gmail inbox, please follow the next steps:

Step 1:
Click on "+" next to "Sources" to start creating a new source.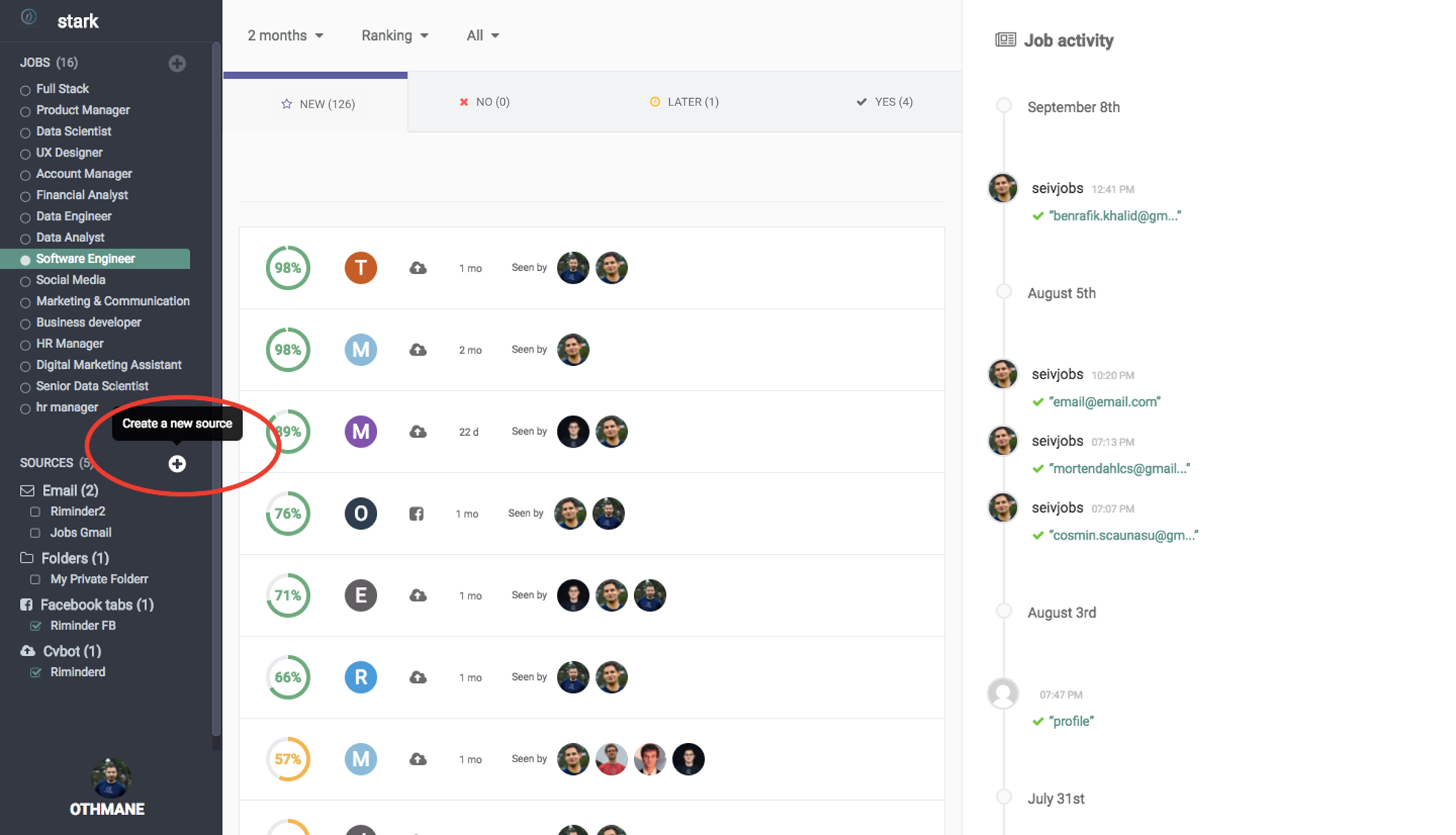 Step 2:
Select "Email" as a source type, then Gmail as an email provider.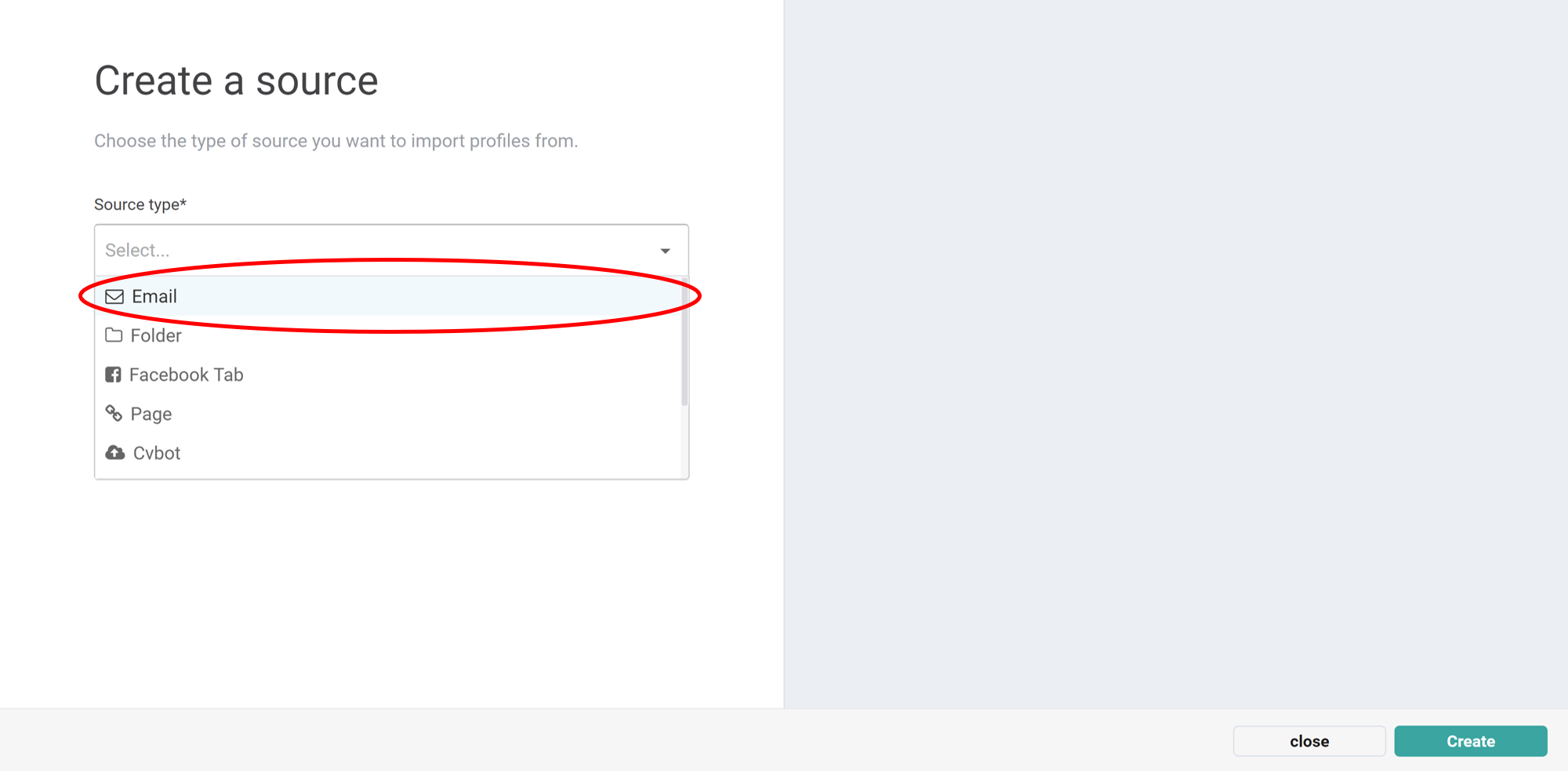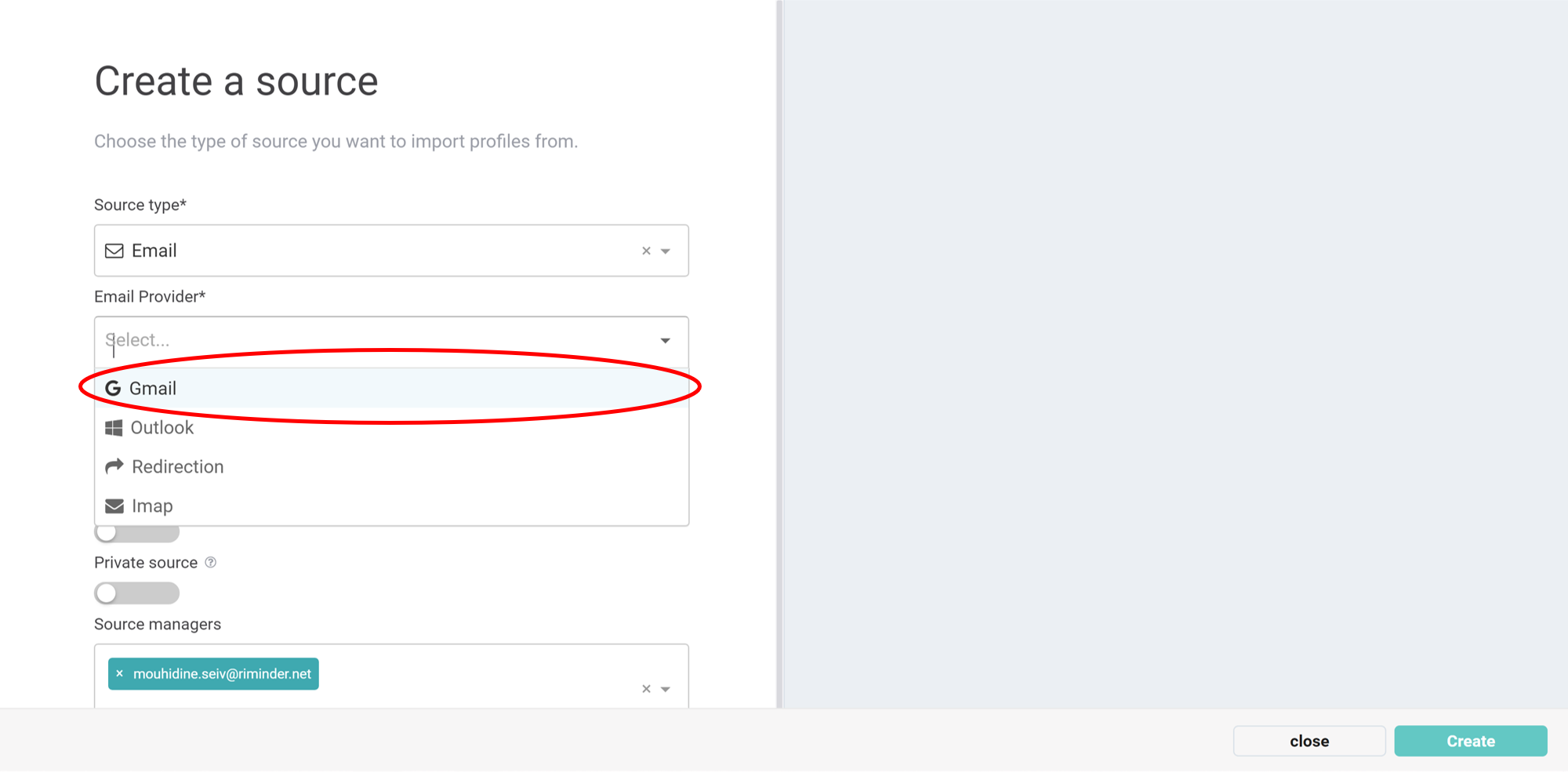 Step 3:
Enter a recognizable source name for your source so that you can remember it and other users can recognize it.

If you wish to send a standard confirmation email to the candidate after he dropped his resume, check the "Apply notification" switch.
If you want to hide this source from the other users, you can make the source private. 
In the "Source managers" field, you can choose other team members to manage the source with you. They will automatically follow the source as soon as it is created. 
Click on "Create" at the bottom left.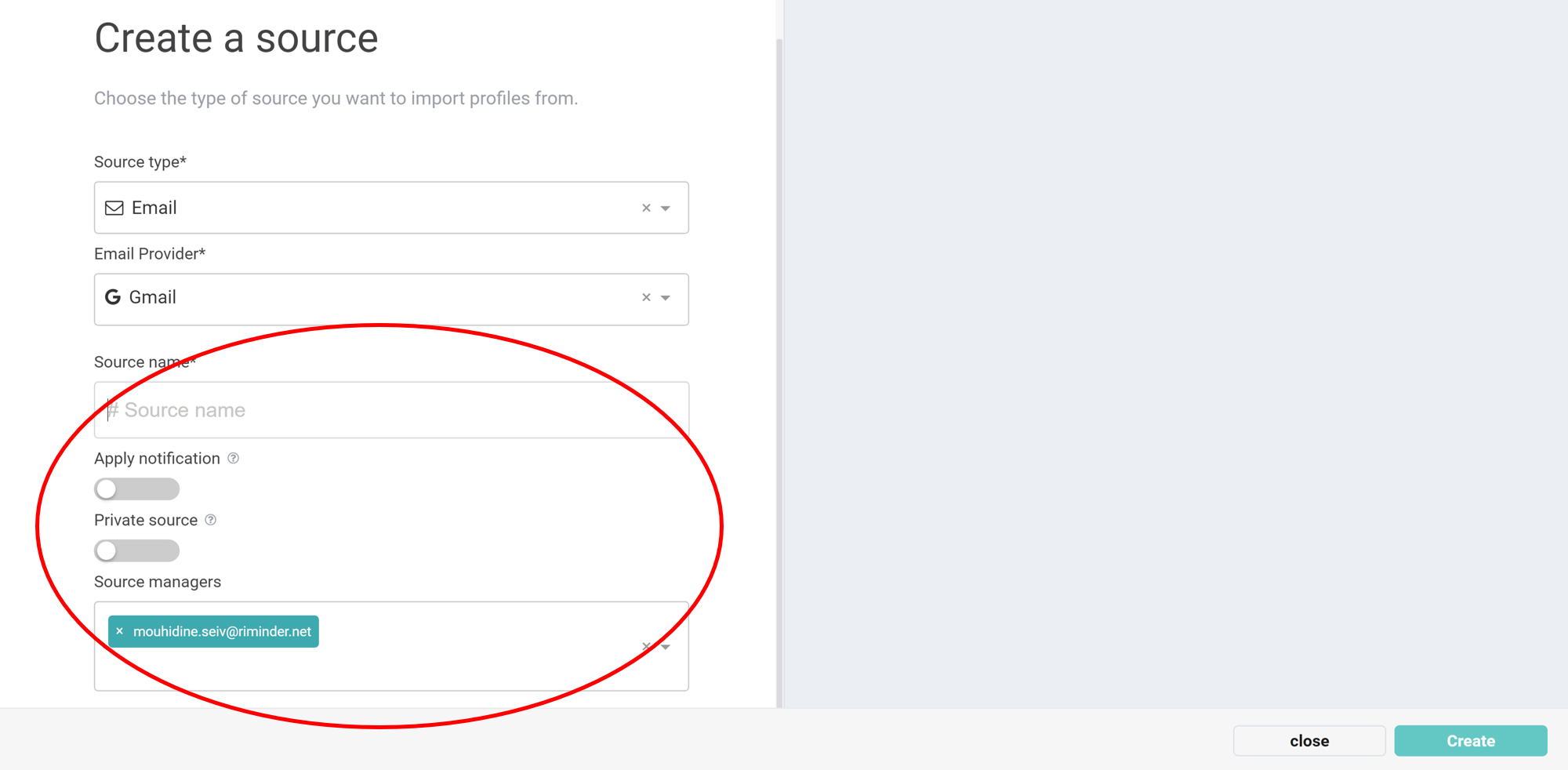 Step 4:
If you want to share this source with a partner company, you can click on "Share", and simply copy the sharing code that will appear. 
Click on the Google logo to integrate your Gmail inbox. Choose the Gmail account you want to synchronize, then click on allow to start the synchronization.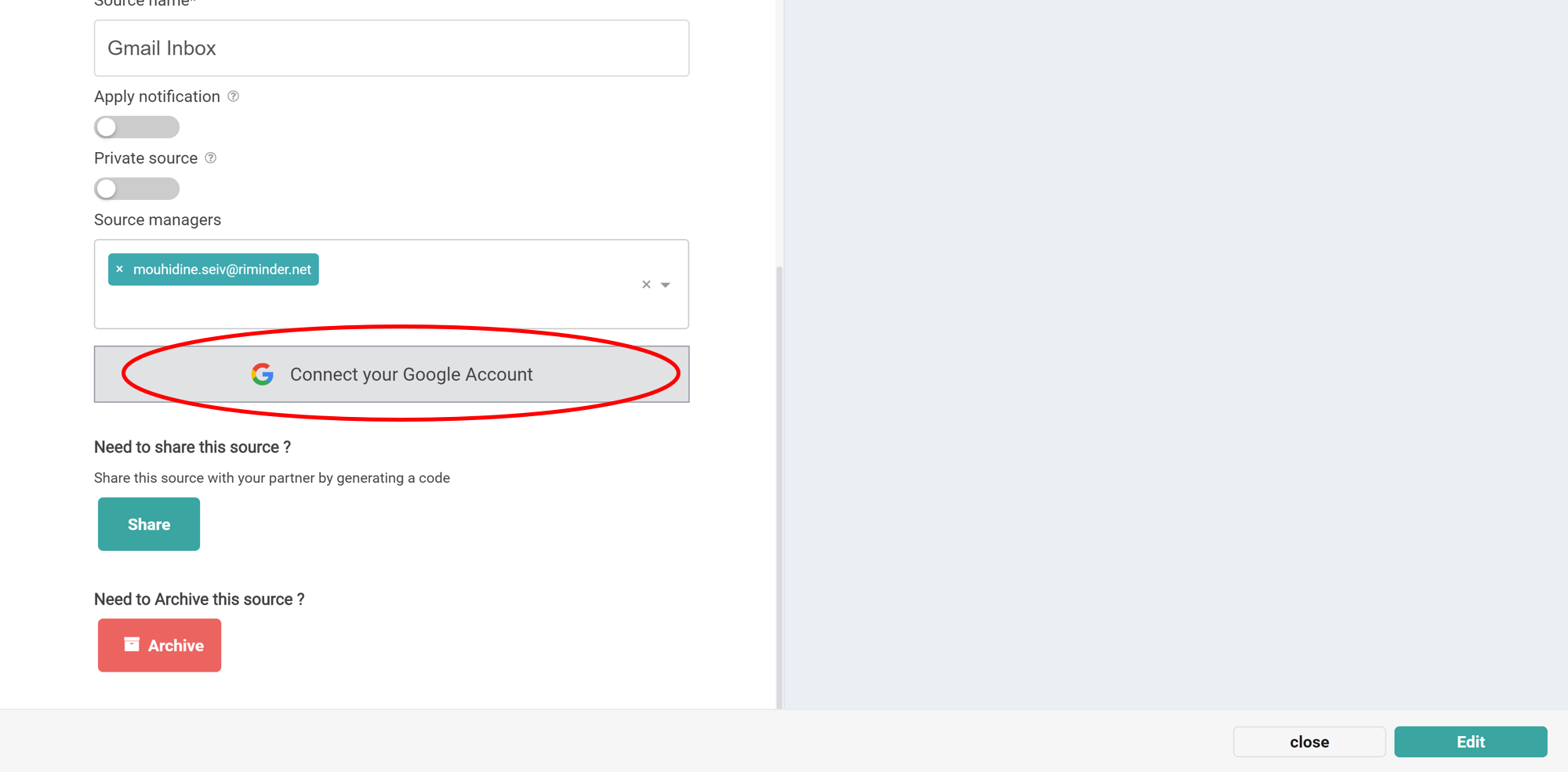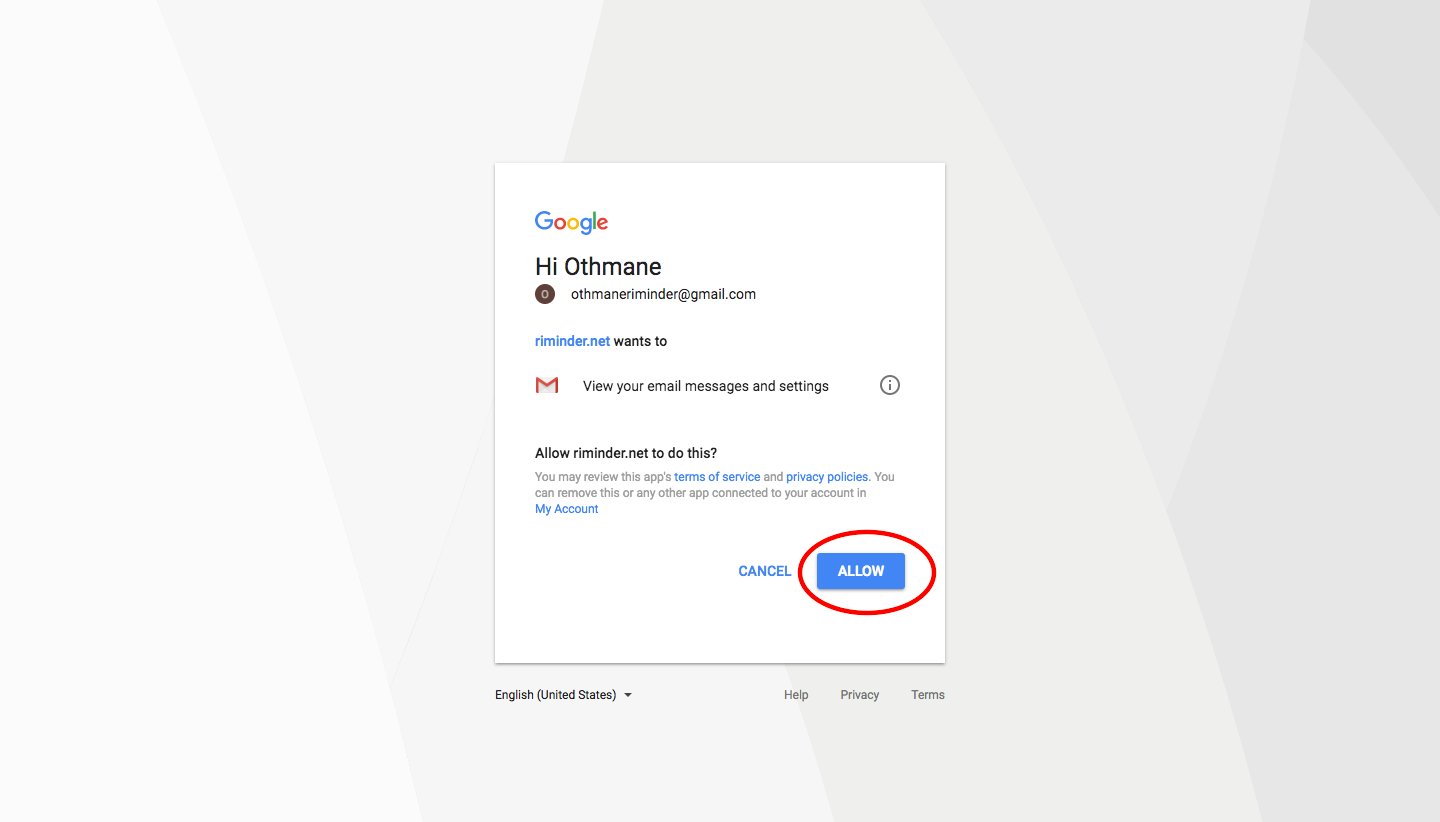 Step 5:
Your Gmail inbox is now integrated with Riminder, you'll start seeing profiles from this source after a few minutes. 
---
---
---