How to Redirect Emails from non-Gmail and non-Office 365 Mailboxes to Riminder
For non-Gmail and non-Office 365 mailboxes, Riminder provides you with a forwarding address to which you can redirect email.
To get the forwarding address, follow these steps: 
Step 1:
Click on "+" next to "Sources" to start creating a new source.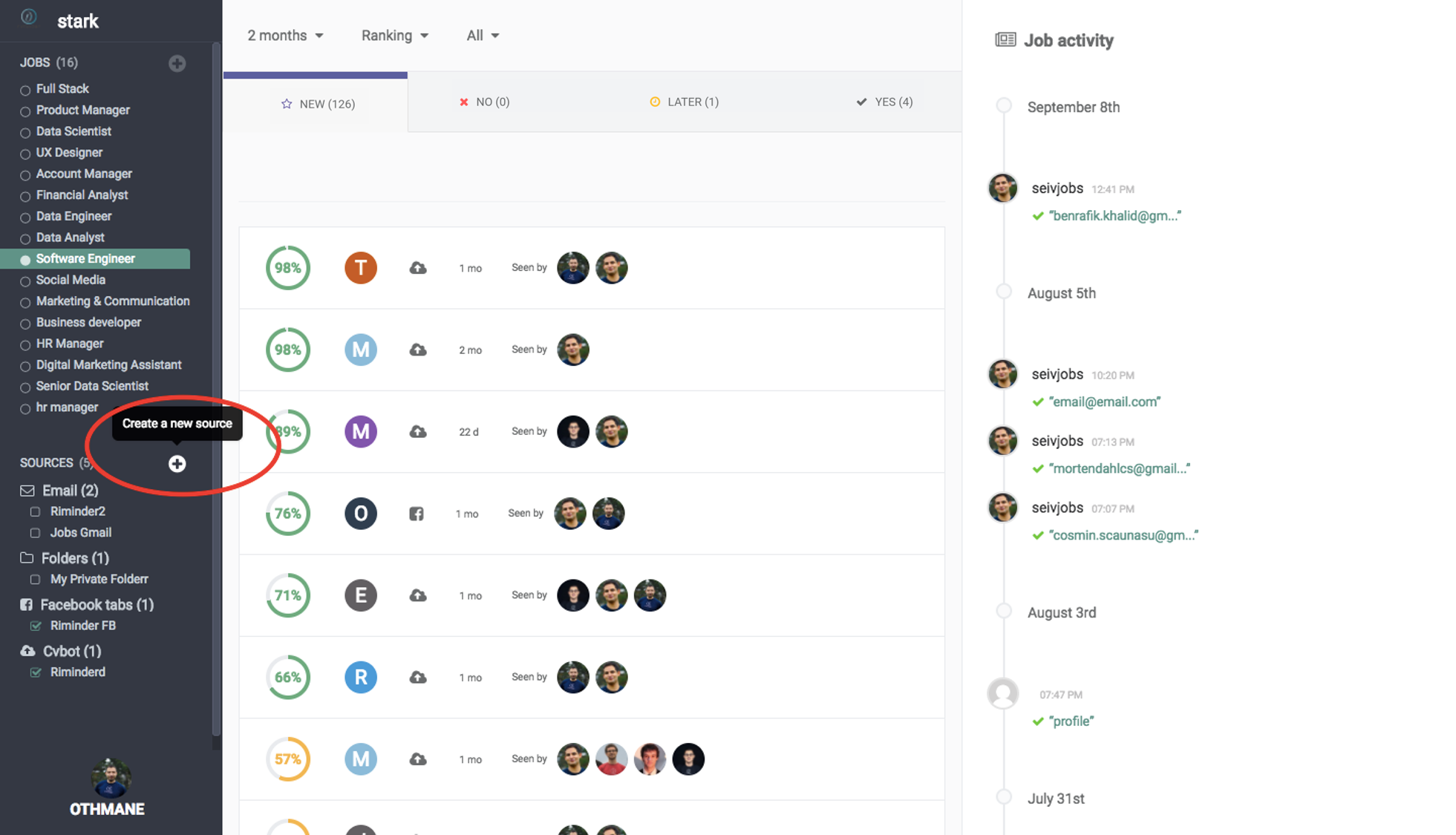 Step 2:
Choose an "Email" source, then choose the "Redirection" from the dropdown :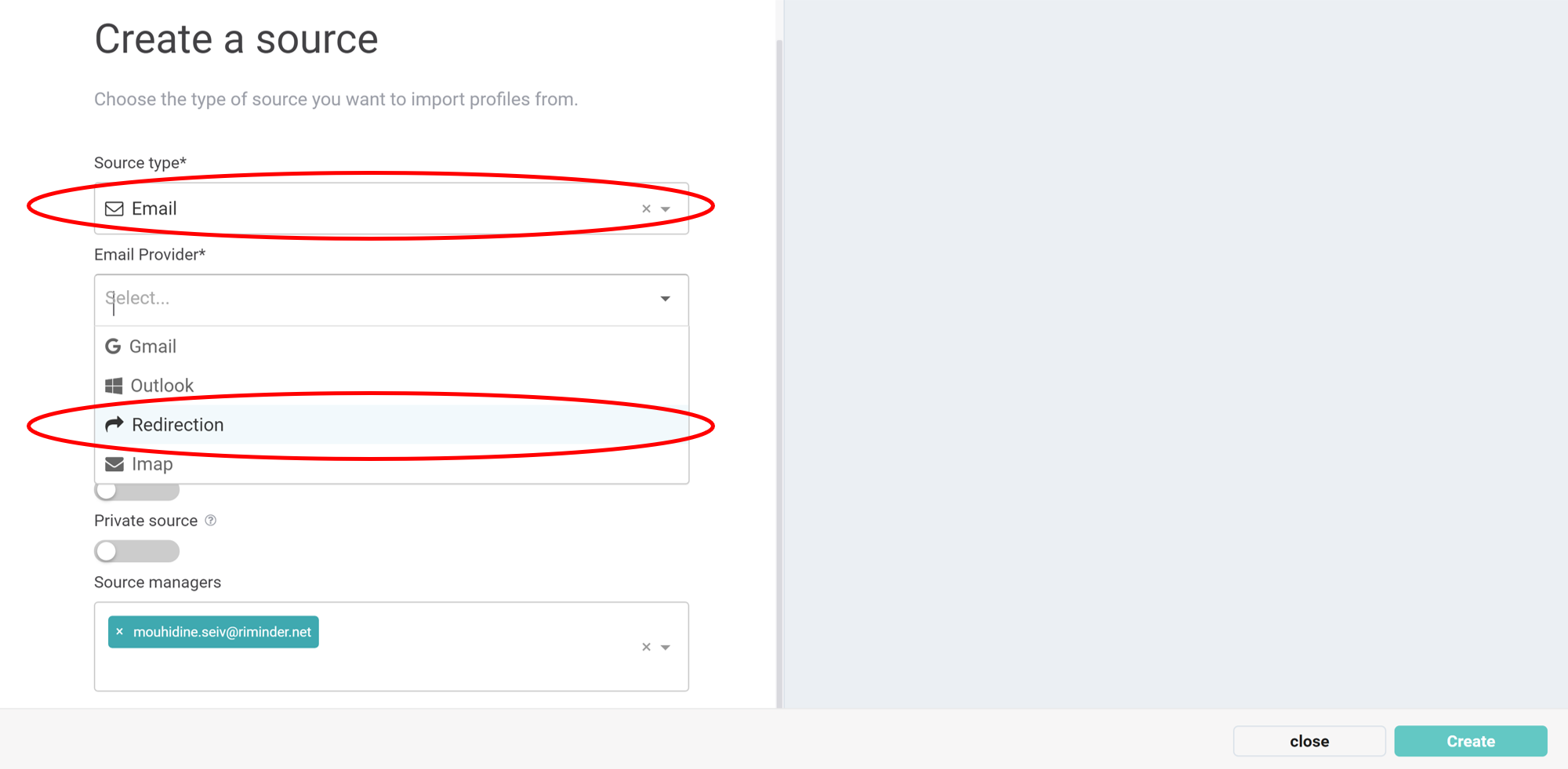 Step 3:
Choose a "Source name" for your source, and click on "Create". You will give you a redirection address.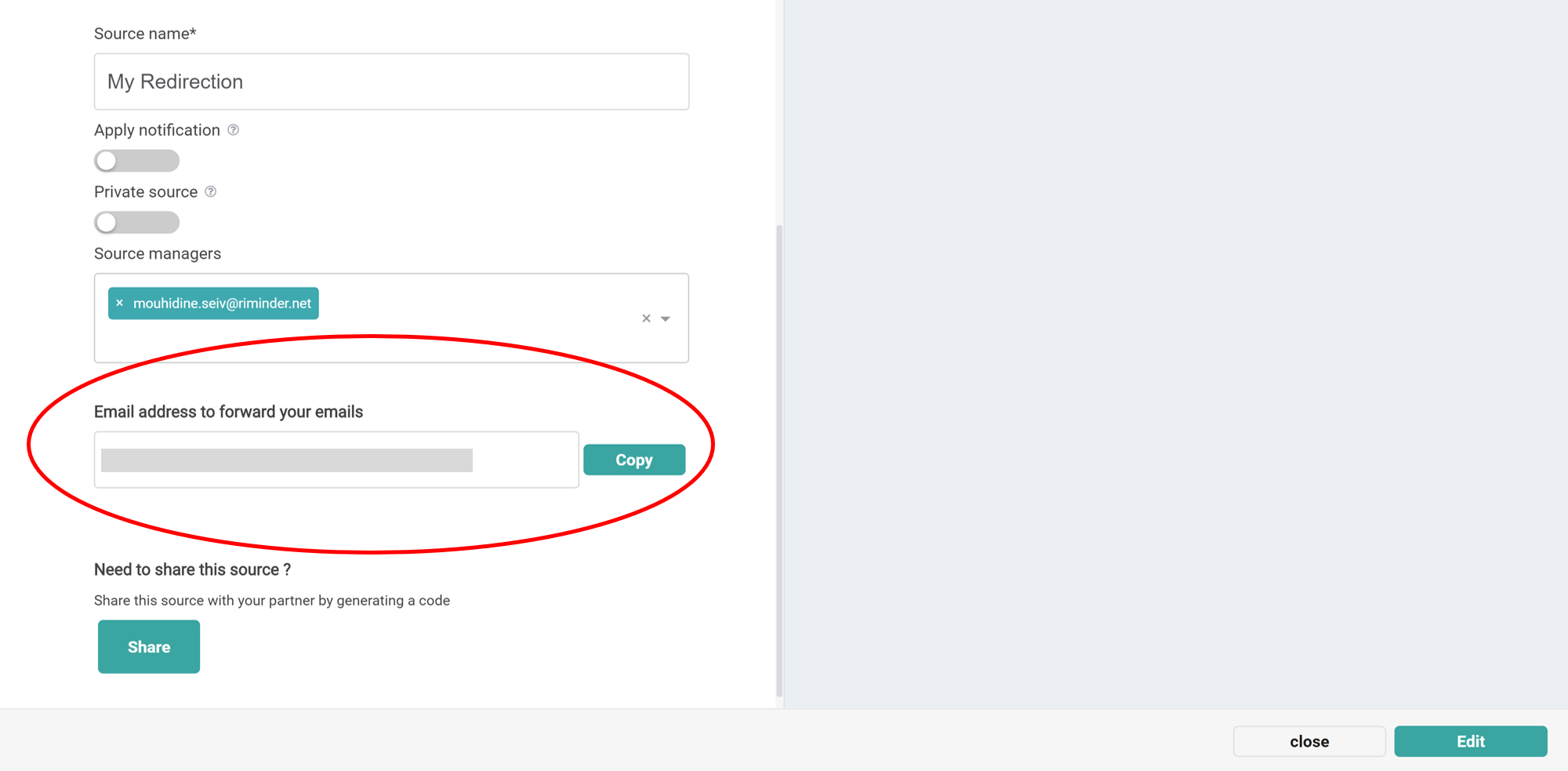 Step 4:
Now you just have to setup the redirection in your mailbox. Hereafter is a list of popular providers explaining how to redirect your emails.
Select your provider and follow the steps: 
---
---
---