How to manage your Filter notifications
Timing is key to your hiring success and Riminder helps you to be proactive by sending email notifications each time you receive an interesting application on your platform.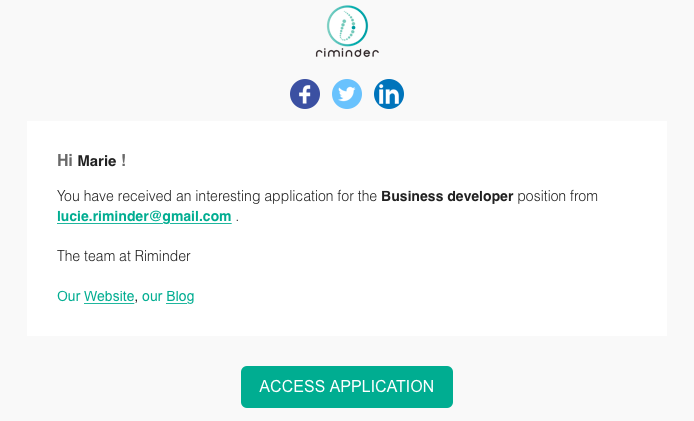 Job managers
Email notifications are set by default when you choose to follow a Filter, i.e. you subscribe as a Job Manager. You can assign other team members to manage the job Filter and be notified like you.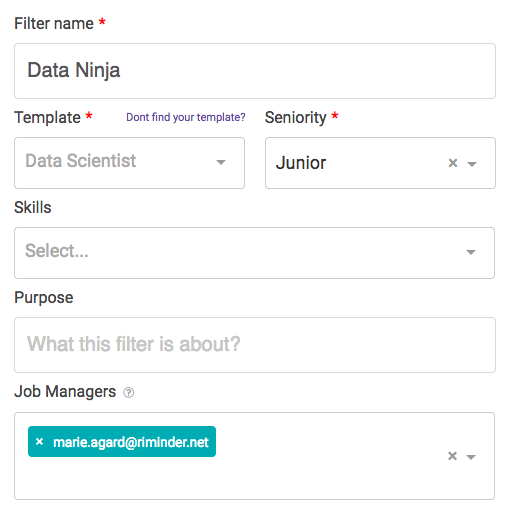 Filter's Threshold
When creating or editing a Filter, you can also set up a threshold beyond which applications are considered as interesting. Job managers will receive an email notification each time a candidate's score exceeds the given threshold. By default, the threshold is set at 90% when you create a new Filter.

To disable job notifications, you can either:
Raise the threshold
Unfollow the Filter - but you won't be able to see and review profiles for this job Filter
---
---
---