How to use Riminder's feed to identify relevant candidates
Riminder's profile feed has been designed so that you can identify right away the best candidates to meet.
You can easily check and manage your candidates' most relevant information without too much switching between profiles.
Sort your profiles
Choose first a job Filter for which you're looking for candidates and select one or several Sources of candidates you want to review.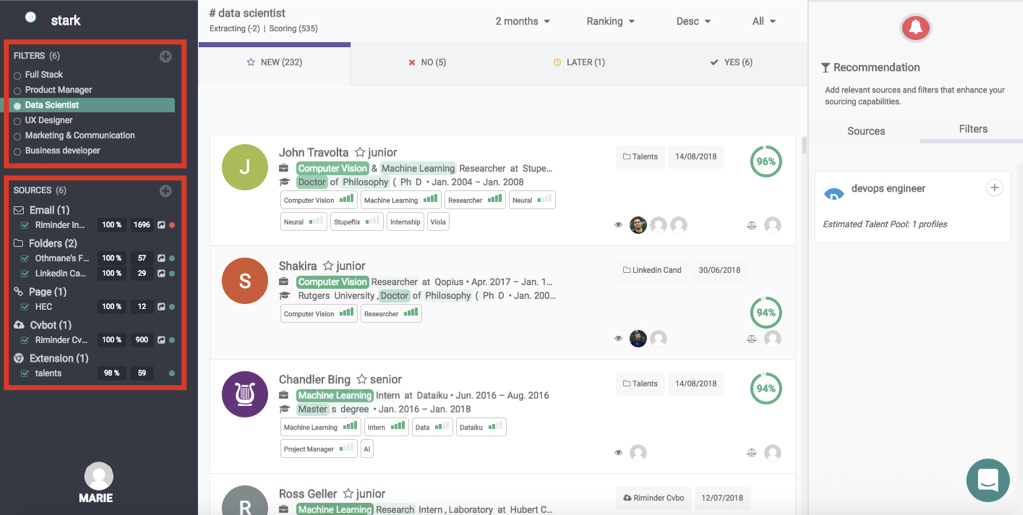 Then, you can use the sorting and filtering tools we've created in order to see all candidates according to:
- Period of time: I want to see candidates that have been in my talent pool for the last 2 months
- Ranking: I want to see the candidates with the best score first
- Application date: I want to see candidates that applied the most recently
Obviously you can also sort your profiles in ascending or descending order.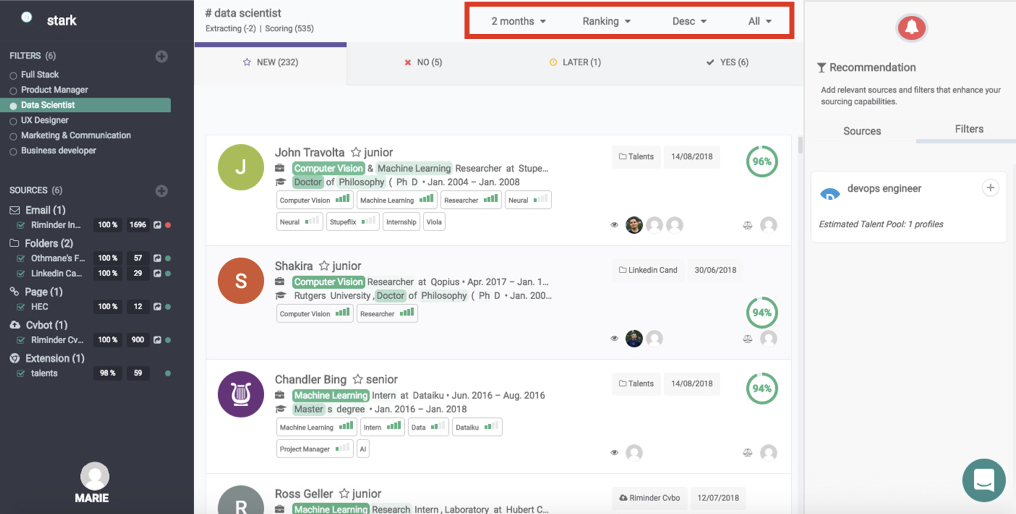 Get key insights at a glance
You can directly see key insights about a profile and what makes it relevant for a given job Filter. You have the most important information accessible:
Most relevant experience and education for the Filter
Top companies or skills according to the Filter and their levels of expertise
Full name
Application date
Scoring
Application channel
Team members who saw and/or reviewed it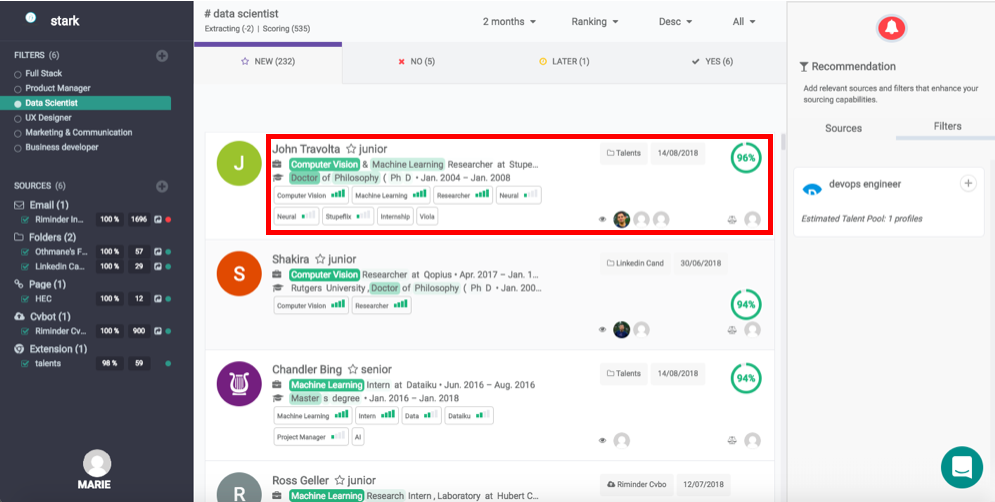 Shortlist your candidates with Reviews
You have 4 tabs, including the "New" tab where you see all the profiles that haven't been reviewed as "YES", "NO" or "LATER" yet.
The "YES", "NO", "LATER" Reviews help you create shortlists of candidates. Profiles reviewed as "YES" are candidates you want to move along your interview process. These actions you perform allow your Filters to learn from your feedbacks so that predictions and scoring are even more relevant.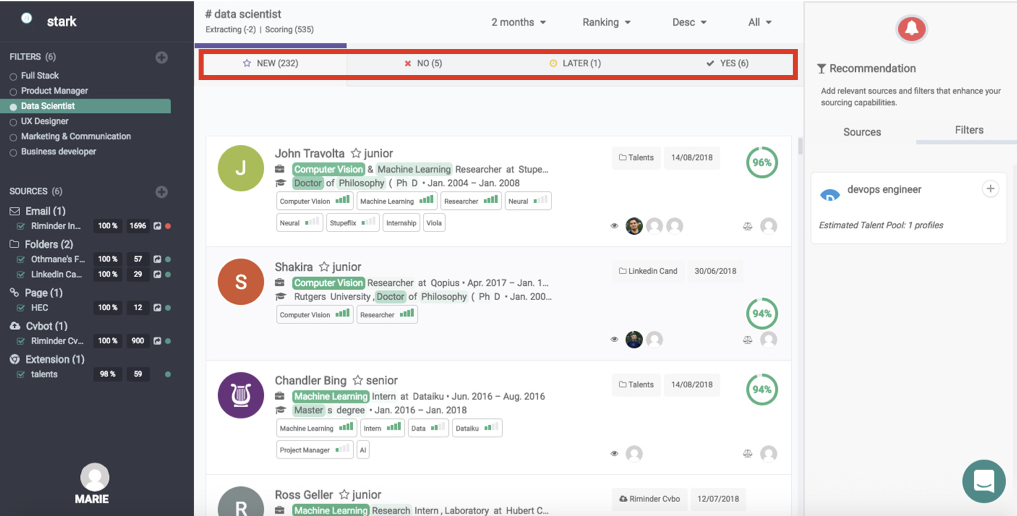 ---
---
---