Create a CvBot source
The CvBot is a chatbot that prompts applicants to drop resumes in any of your pages.
This source includes the benefits of the Page source. Moreover, it captures up to 60% of the 90% of your career website visitors who never apply, by automatically engaging them and dramatically simplifying the application process.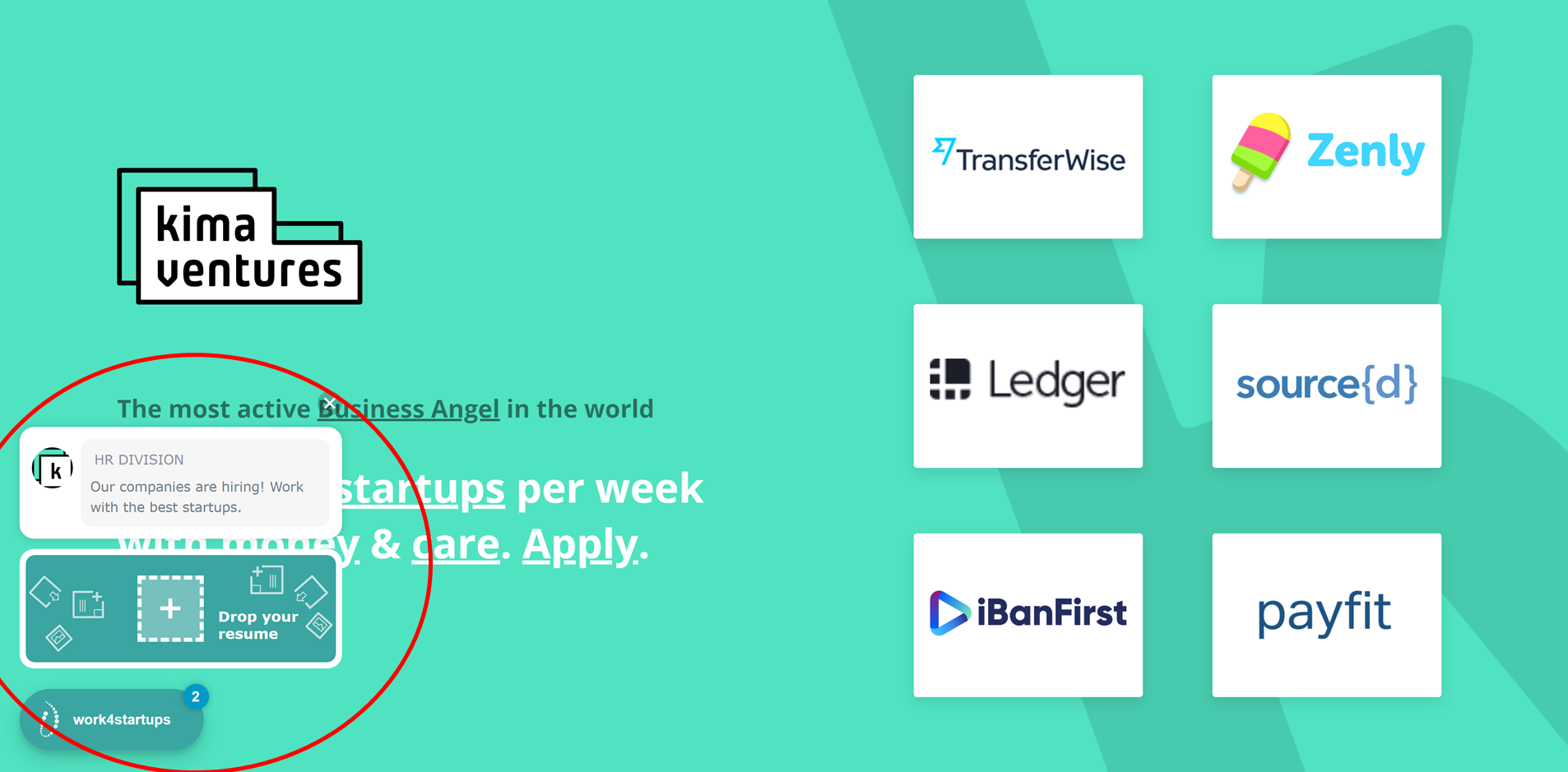 It takes less than 1 minute to set up. To do so, please follow the next steps:


Step 1:
Click on "+" next to "Sources" to start creating a new source.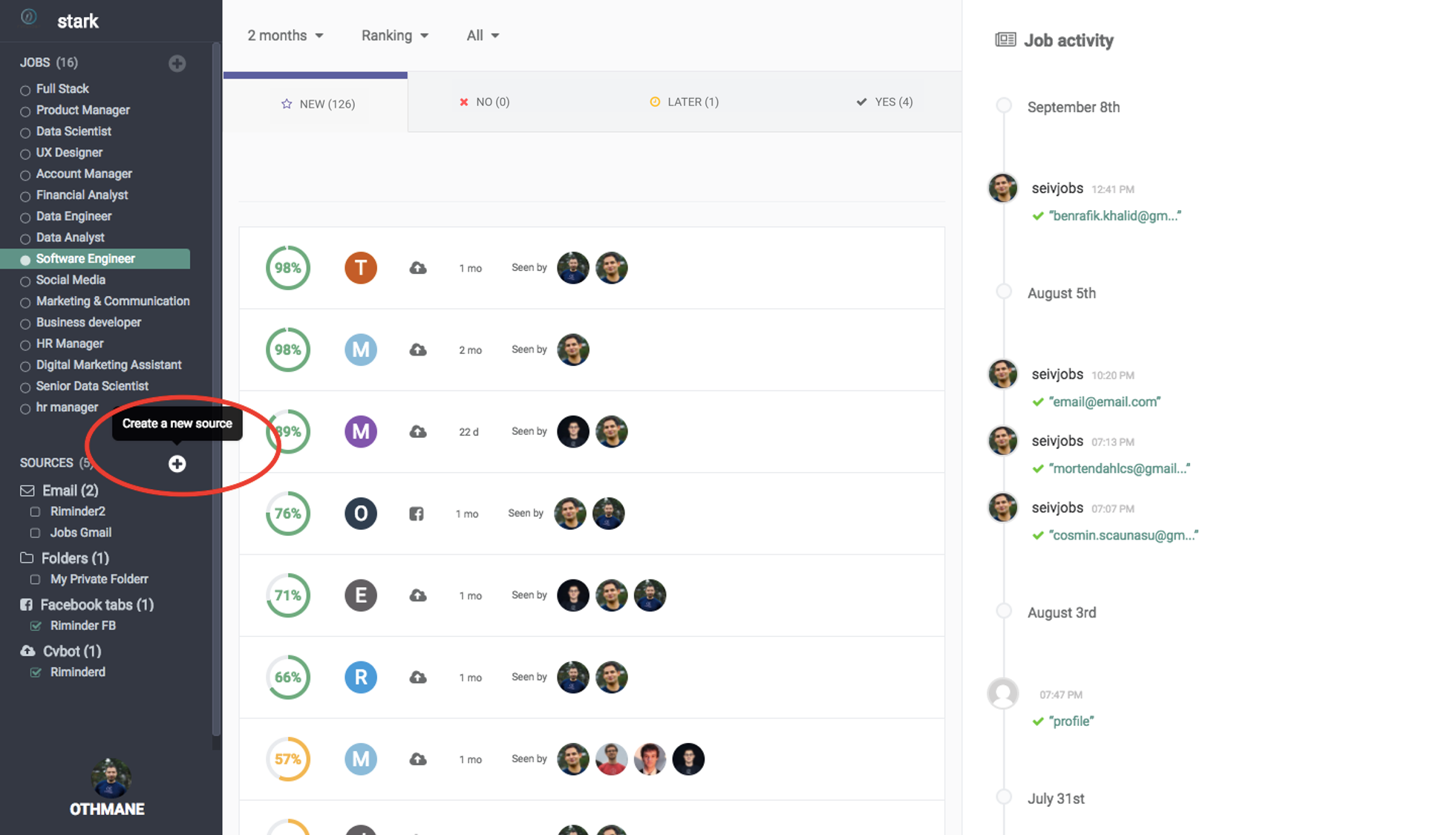 Step 2:
Select "Cvbot" as a Source type, then choose a member of the team as a "Point of contact".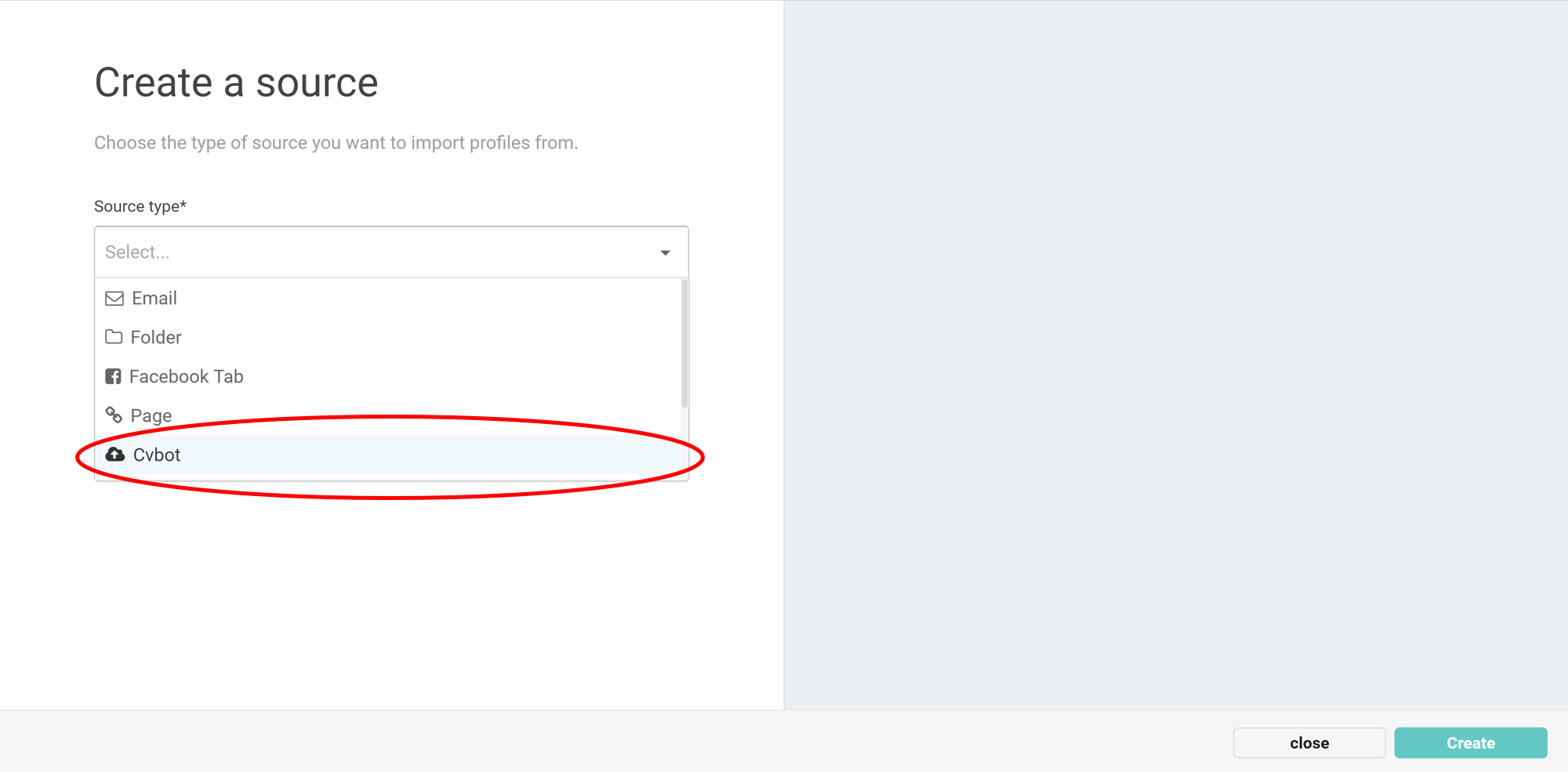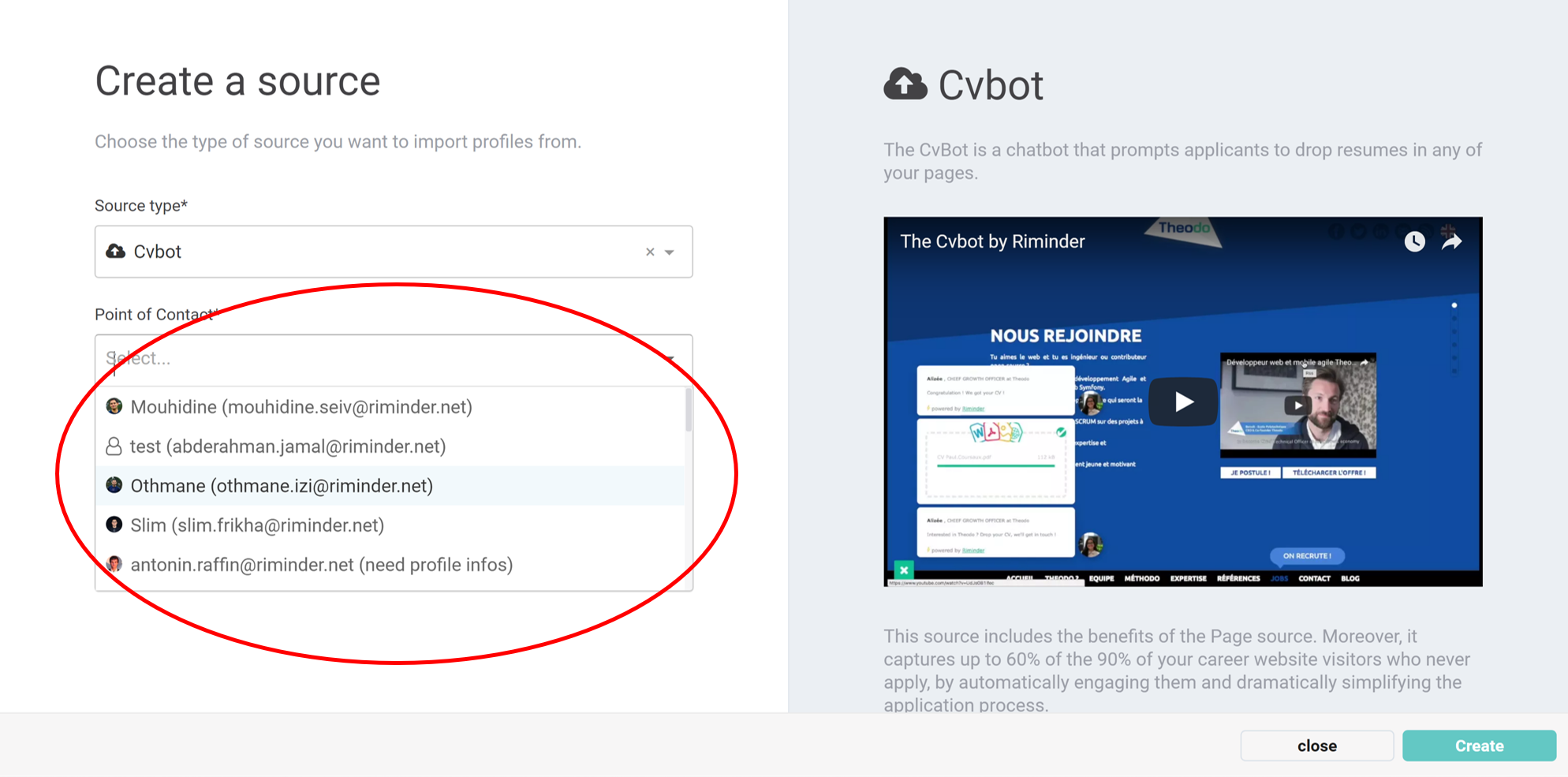 Step 3:
Enter a recognizable "Source name" for your source so that you can remember it and other users can recognize it

Type a "Widget name", that will appear automatically on any web page where you choose to include Cvbot. The widget will look like this :

Type the "Welcome Headline" and a "Welcome Message" that will appear on the page. A message that prompts visitors to drop their resumes will be more successful in capturing more applications.
Type the "Success Message" confirming that the application has been received.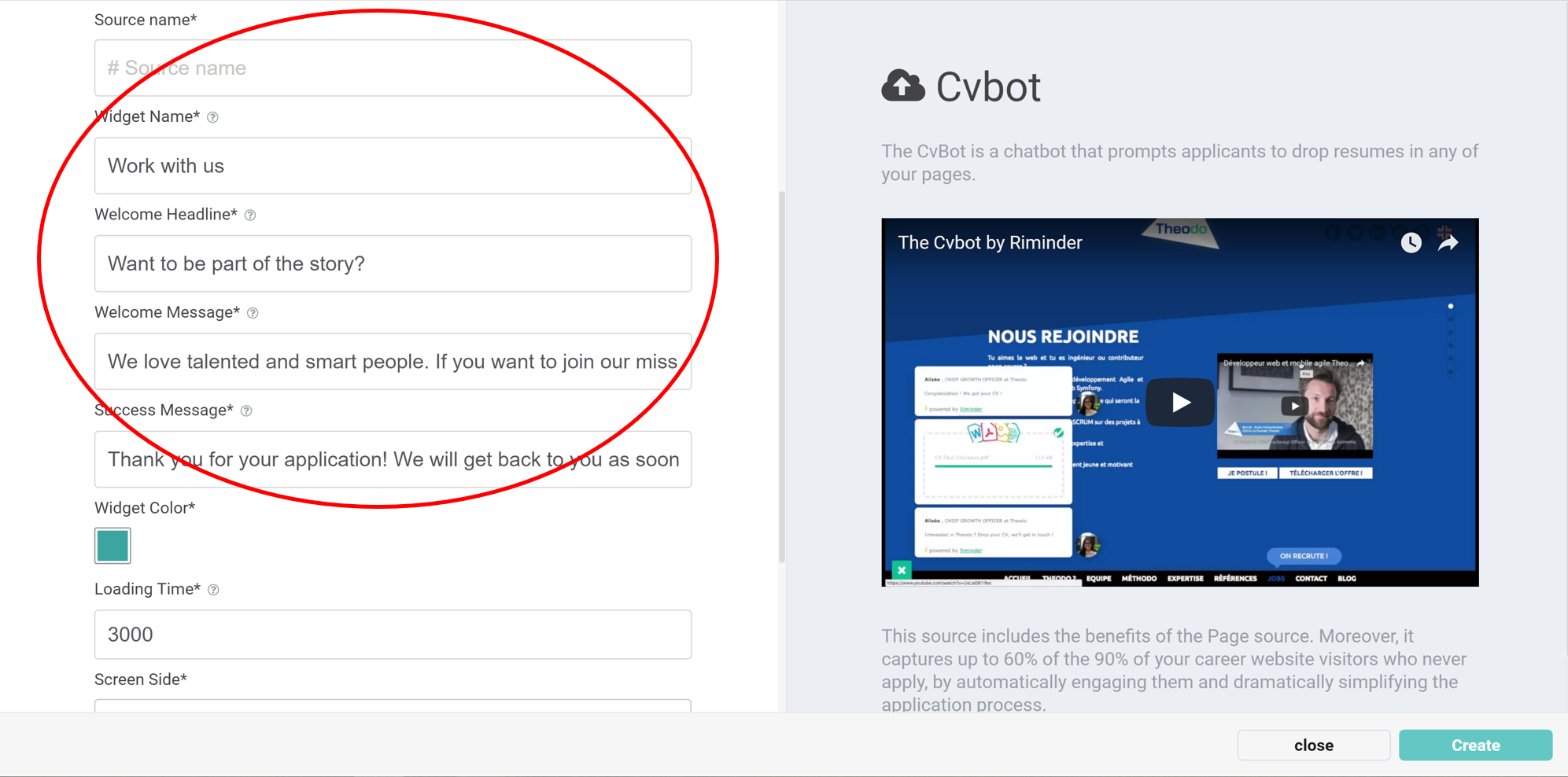 Step 4:
You can use the "Widget Color" feature to change the entire color theme of the Cvbot to fit your graphical identity.
The "Loading Time" (in milliseconds) allows you to control how long the Cvbot will wait before displaying your welcome headline. When a visitor arrives on your page, the Cvbot widget will wait for the duration of the "Loading Time" before transforming to this:

You can also specify the screen side on which you want the Cvbot to appear: either choose "Right" or "Left" in the "Screen side" field.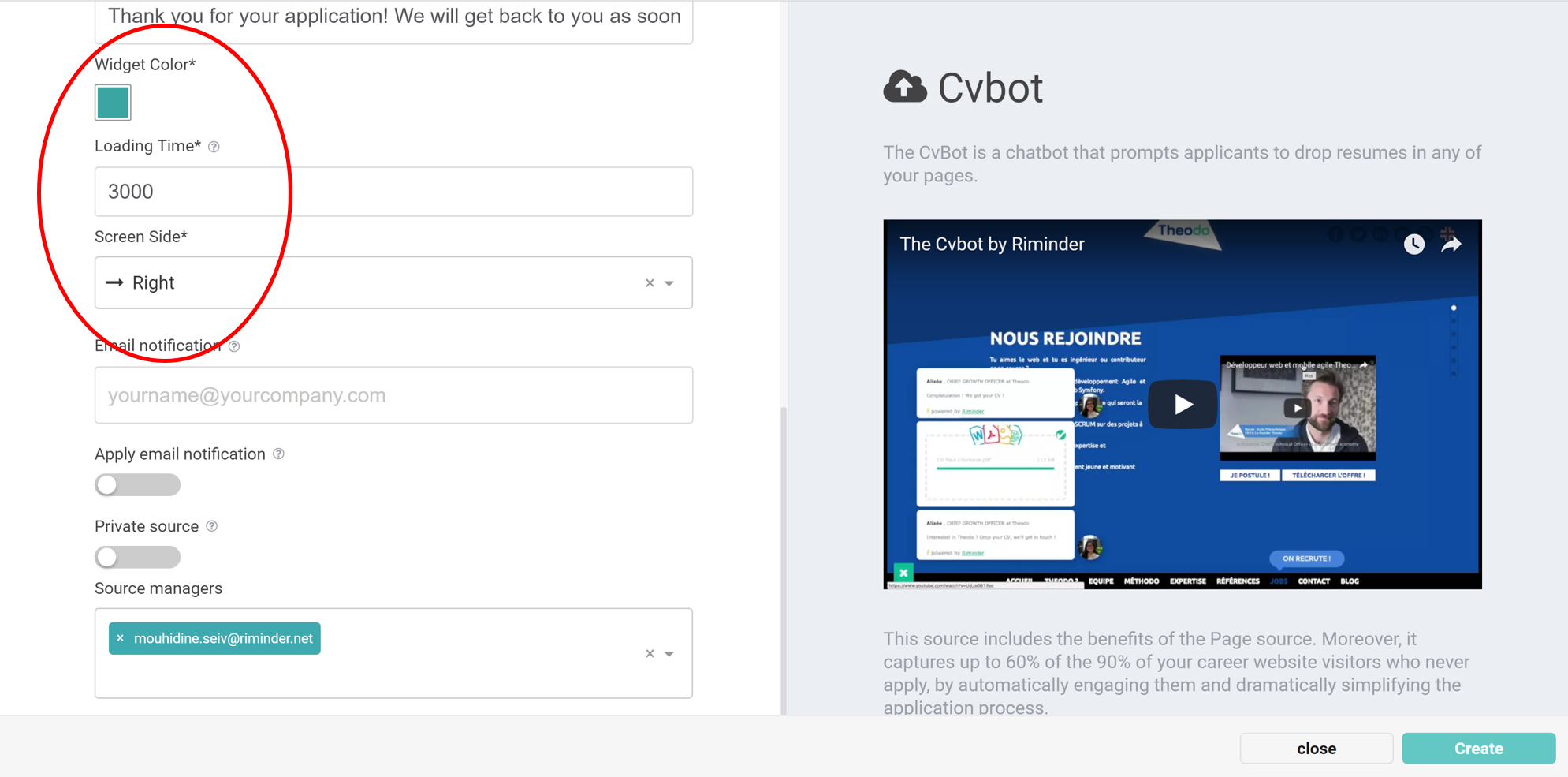 Step 5:
In the "Email notification field", you can enter an email address to receive a forwarding of the applications received via this source.
If you wish to send a standard confirmation email to the candidate after he dropped his resume, check the "Apply notification" switch.
If you want to hide this source from the other users, you can make the source private. 
In the "Source managers" field, you can choose other team members to manage the source with you. They will automatically follow the source as soon as it is created.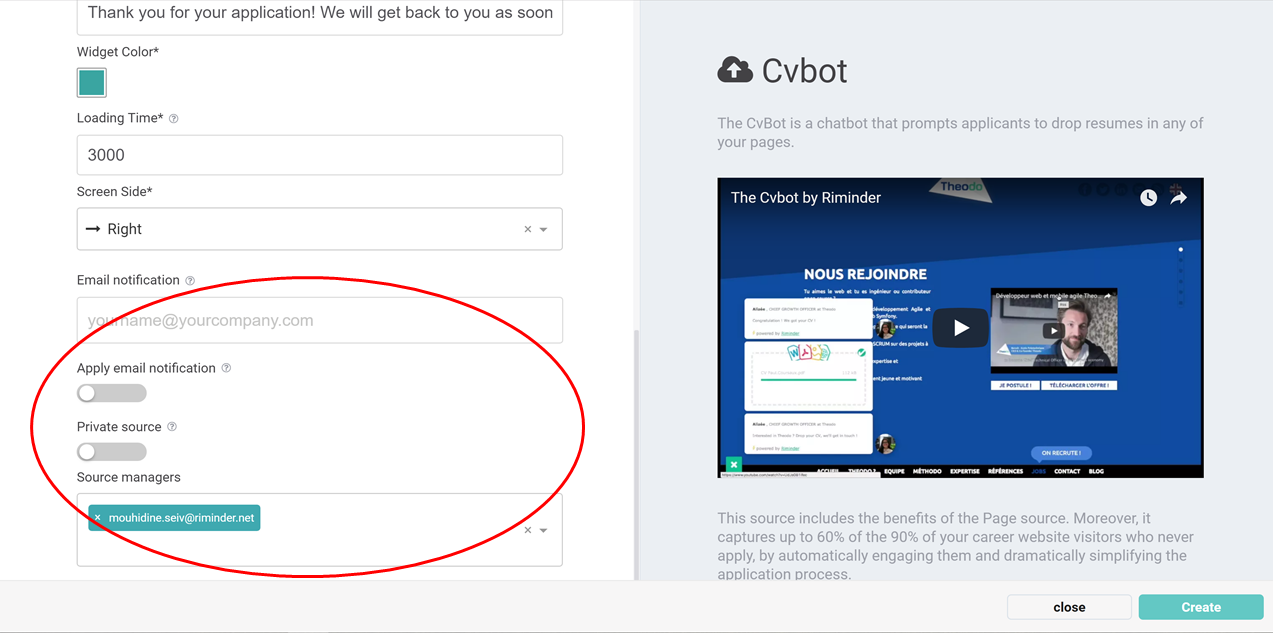 Step 6:
Click on "Create" on the bottom right of the page, the Script will appear at the bottom. You can either copy it or send it to your website administrator to put it on the desired webpages.

If you want to share this source with a partner company, you can click on "Share", and simply copy the sharing code that will appear.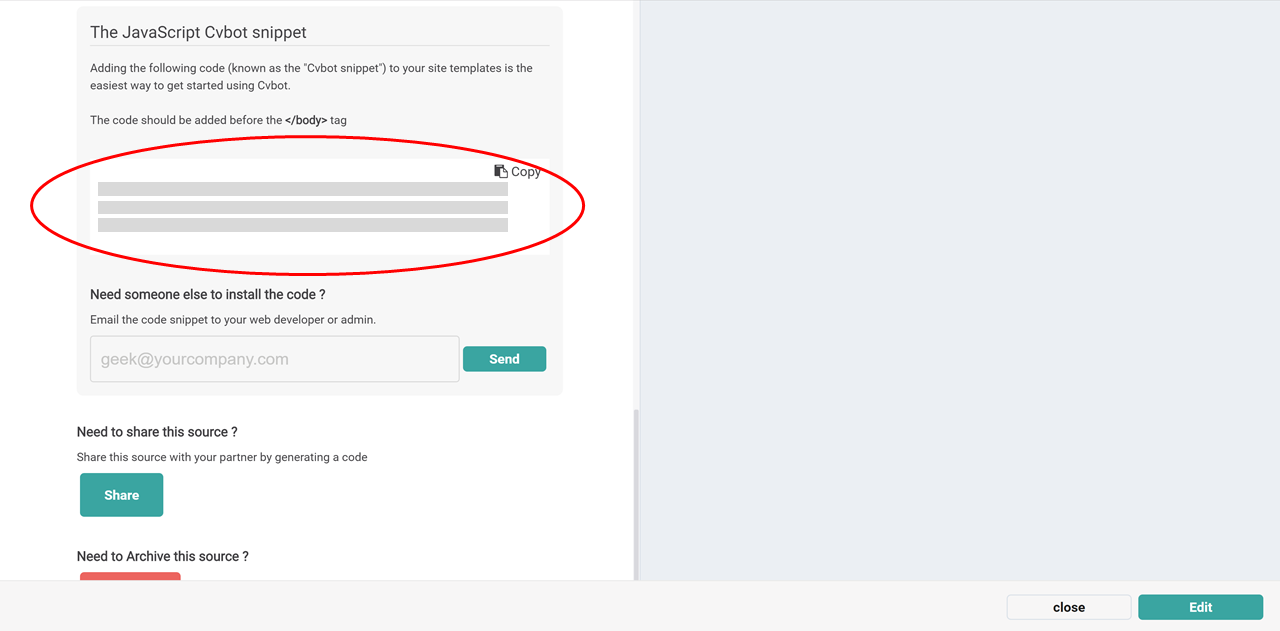 ---
---
---