The Reports feature
The Reports feature allows you to get access to the stats associated with your Riminder platform.
In the Reports tab are displayed: 
how many profiles were received, through each source you follow.

how many of those profiles were reviewed, and how many "Yes/Later/No" were assigned to them by your team. 
To access the Reports tab, please follow the steps below:
Step 1:
Go into your preferences, then select "Integrations". Then click on "Reports". 
You will have access to two tabs: "Sources" and "Jobs", and a variety of options to help you visualize efficiently your stats.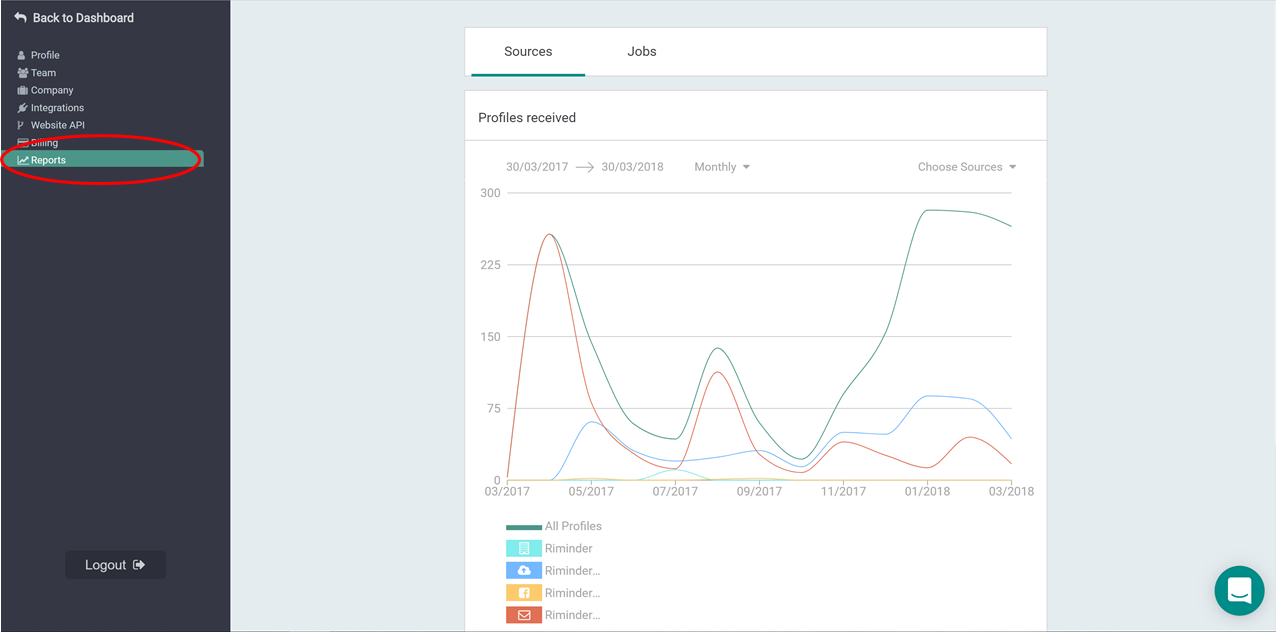 The "Sources" Tab:
You can change the timeframe of the "Profile Received" graph by clicking on the two dates above it.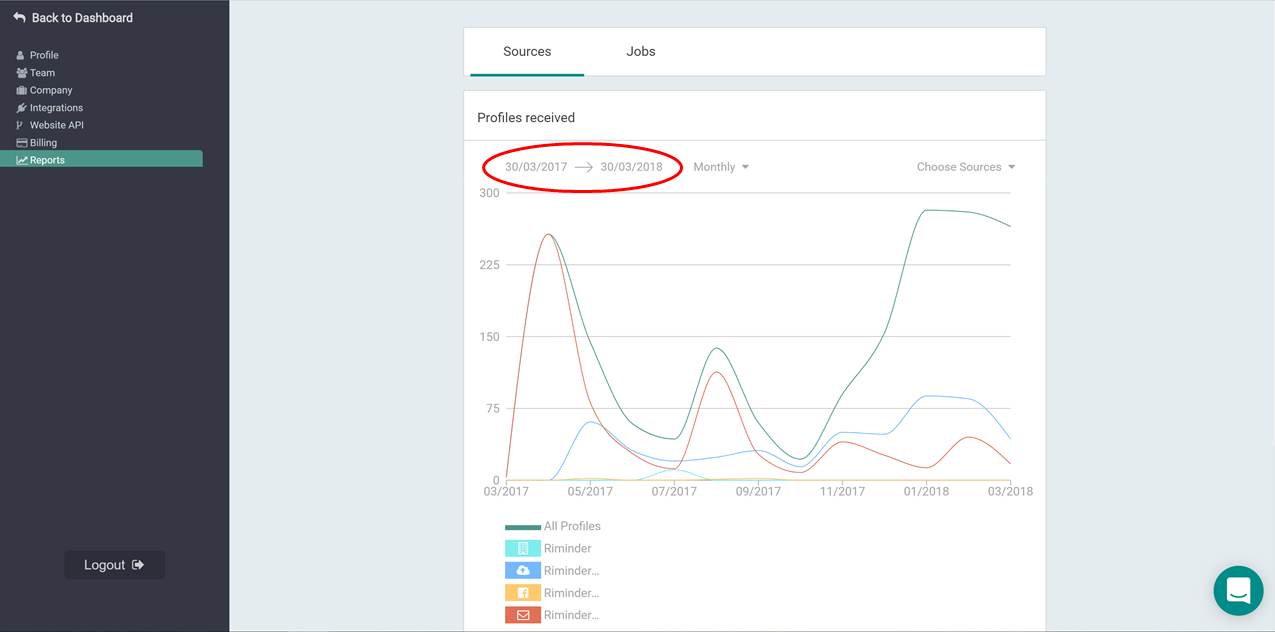 You can also choose to display the profiles received each day, each week, or each month. To do so, click on the dropdown button right next to the dates, and choose the option you want.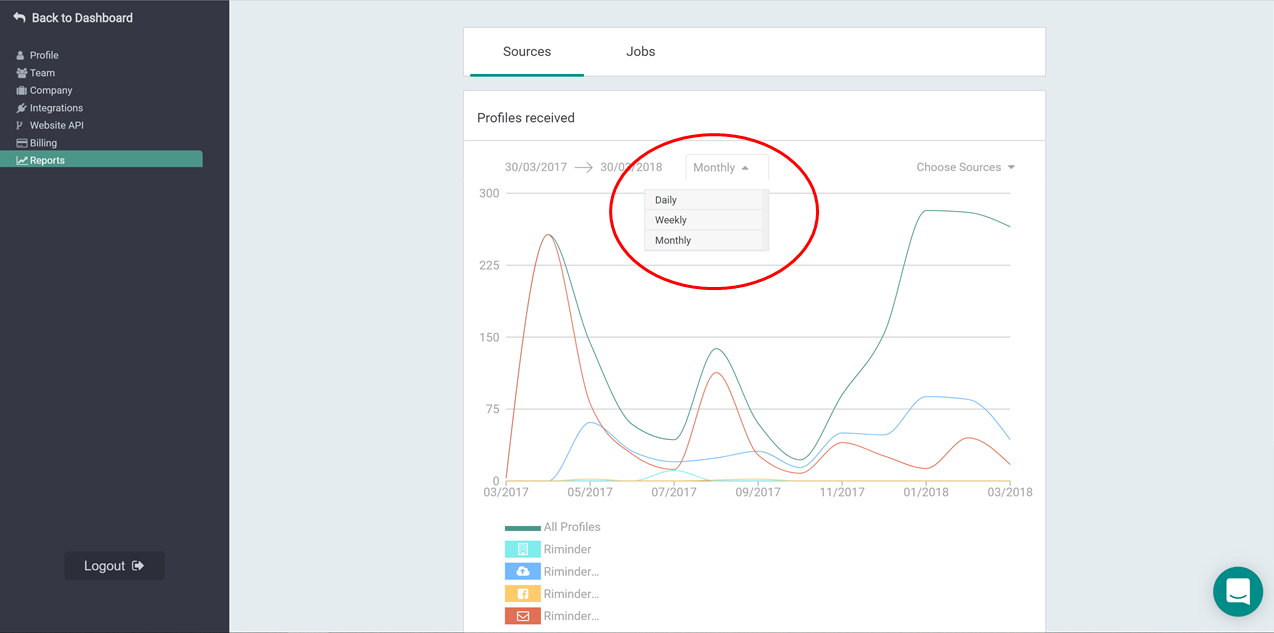 By clicking on the "Choose Sources" dropdown button above the graph, at the right, you can choose which sources will appear on the graph. You can choose any source you follow. 
This is useful to compare your sources and see which one brings you the most candidates.

All the sources you selected are displayed below the graph.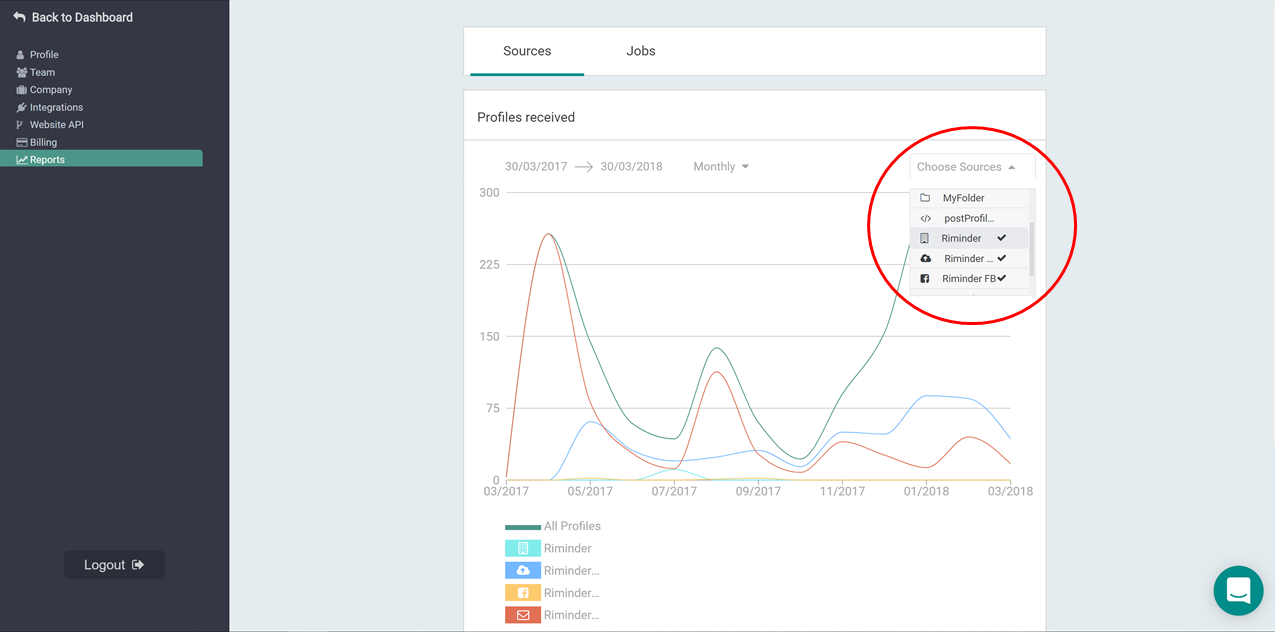 The "Jobs" Tab:
Just like in the "Sources" tab, you can choose the timeframe and the frequence for the graph.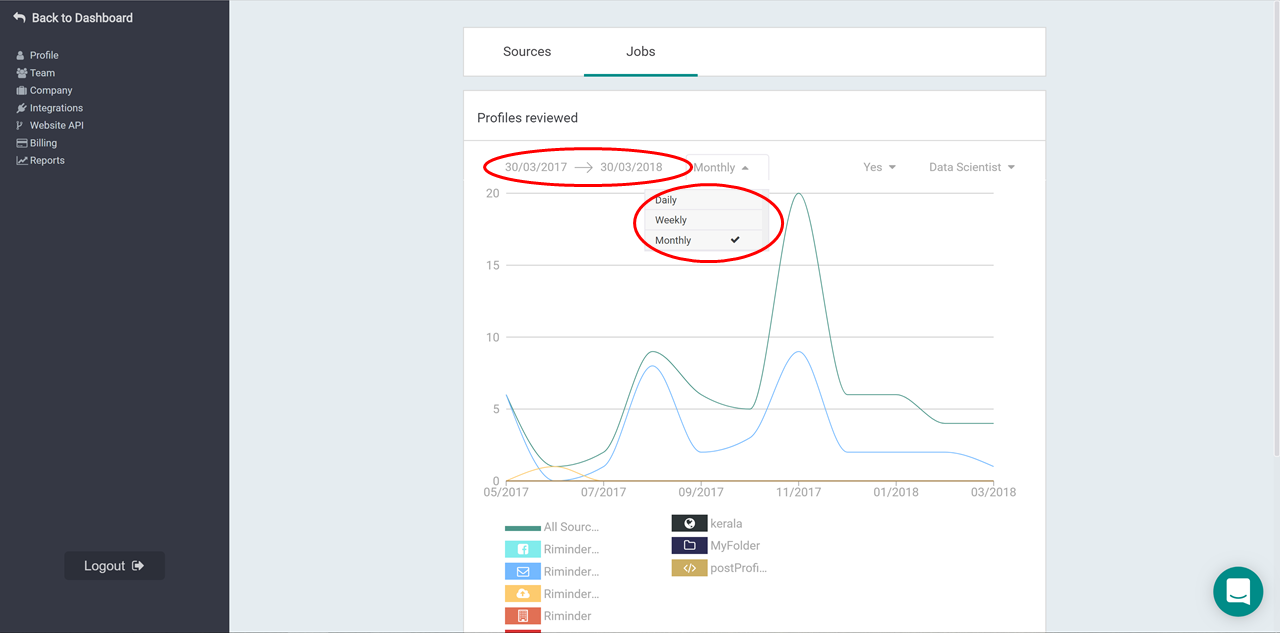 By clicking at the third dropdown button, you can choose which review ("Yes","Later" or "No") to display on the graph. All the profiles labeled with this review will be displayed, for all the sources you follow.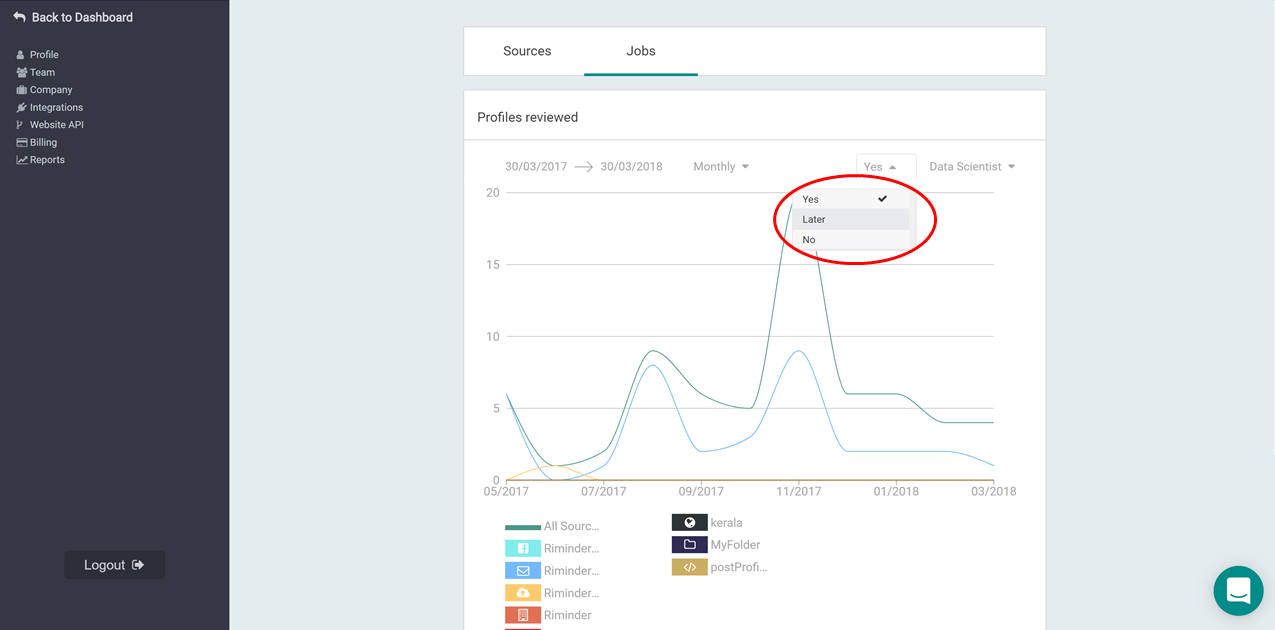 To choose the job for which you will display your stats, click on the fourth dropdown button at the right. You can choose from the list any job you follow.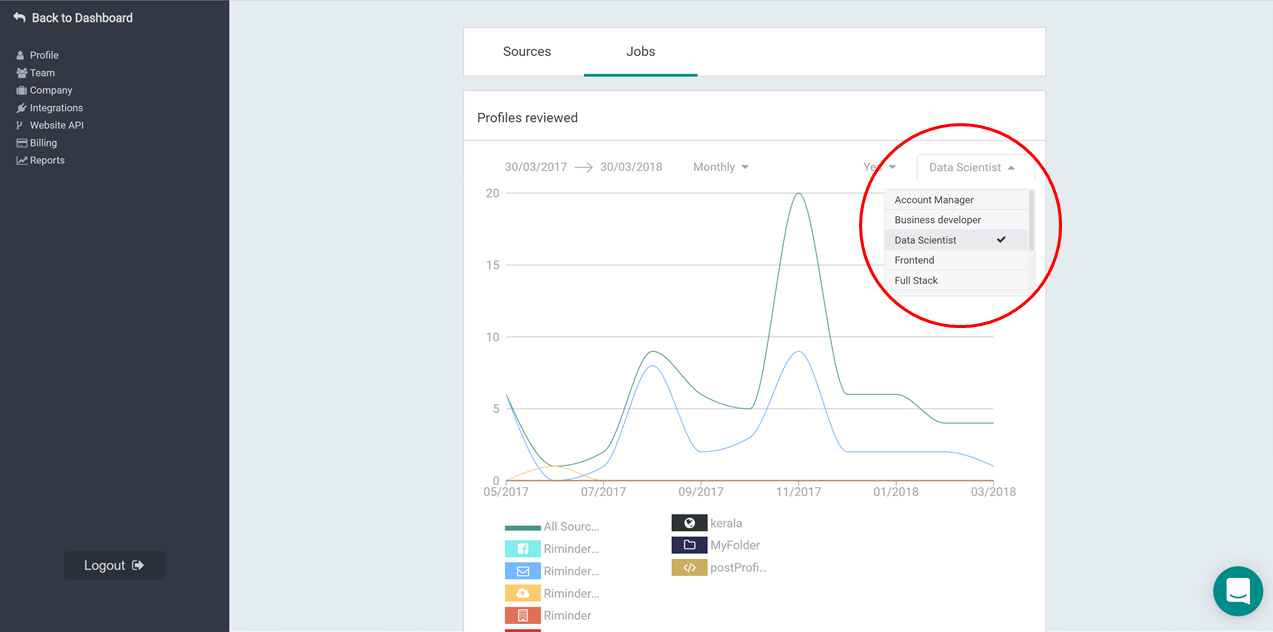 ---
---
---